Iraq
Bomb blasts kill 5, injures 24 in Iraq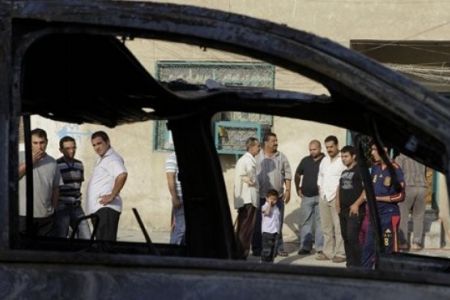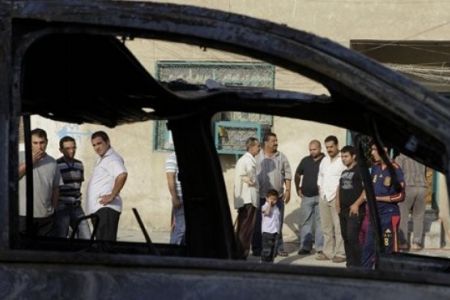 Five people have been killed and more than 20 others injured in two bombings in Iraq while police have discovered three dead bodies.A massive car bomb explosion rocked the city of Baqouba, the capital of the eastern province of Diyala, on Monday, Shiite News reported.Four people were killed and an additional 23 injured in the blast that ripped through nearby stores in downtown Baqouba and set five vehicles ablaze.
In a separate incident, an Iraqi railway employee was killed when a land mine detonated under a train passing through the Karbala area of the western Anbar province. One person was also injured in the explosion.
In Anbar's city of Akashat, militants blew up three power pylons by planting a number of explosive charges under the structures. The blast fully destroyed the towers and knocked out western Anbar's power network. But the attack did not leave any human losses.
In the capital, Baghdad, an explosive device went off close to the police academy in the center of the city, damaging a number of cars, but causing no casualties.
Meanwhile, police discovered the bullet-riddled body of a middle-aged woman in the al-Tahrir neighborhood, east of Mosul — the capital of Nineveh province, in which acts of militancy occur nearly on a daily basis.
Police also found the bodies of a civilian and a Sahwa security fighter on a road near Beiji, north of Tikrit.
The two men had been reportedly kidnapped on Sunday in the village of al-Sukariya.
Tikrit, the birth place of executed Iraqi dictator Saddam Hussein, is the capital of Salahuddin province.
Back to top button