Iraq
Iraq, Syria terror fatalities almost halved in 2017: Study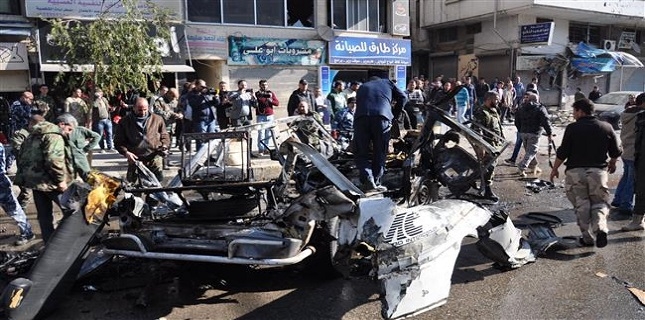 A new study has found a sharp drop in the number of people killed in Iraq and Syria due to terror attacks in 2017, which saw the territorial defeat of Daesh, the world's most notorious terror group, in both Arab states.
Jane's Terrorism and Insurgency Center, which uses open sources to collect data, said in a report on Thursday that the number almost halved compared to 2016.
The UK-based center said that some 3,378 were killed in militant attacks in Iraq last year, a fall of 60 percent compared to 8,437 fatalities in 2016.
In Syria, a total of 3,641 people were killed in terrorism and militancy in 2017, down from 6,477 the previous year, nearly 44 percent drop, it said.
The report said that the figure did not include militants who died in attacks or the people killed in alleged government-led airstrikes.
It said that despite losing territory in Iraq and Syria in 2017, the Takfiri Daesh terrorist group continued as the world's most active terror organization by number of attacks.
According to the report, Daesh killed 6,499 people in attacks last year — a 40 percent decrease compared to 2016.
The report concludes that despite the dwindling trend, the scale of terrorism and militancy in Iraq and Syria remained unparalleled globally in 2017.
The two Middle Eastern countries have been for years grappling with chaos and the emergence of numerous militant groups, including Daesh.
Daesh started its campaign of terror in Iraq and Syria in 2014 and swiftly seized a territory roughly the size of Britain after declaring a cross-border "caliphate."
It also managed to radicalize and recruit thousands of people, mostly youngsters, from a number of countries and turned them into ruthless militants.
However, the terror group's initial swift expansion gradually stopped a year later, and it began losing ground to government troops in Syria and the Iraqi armed forces, backed by the Popular Mobilization Units (PMU), better known as Hashd al-Sha'abi.
The two neighboring Arab nations declared full victory over the terror group late last year, after liberating all the territories which had fallen to Daesh in 2014.