Iraq
Iraqi forces retake oil refinery, two villages in Tal Afar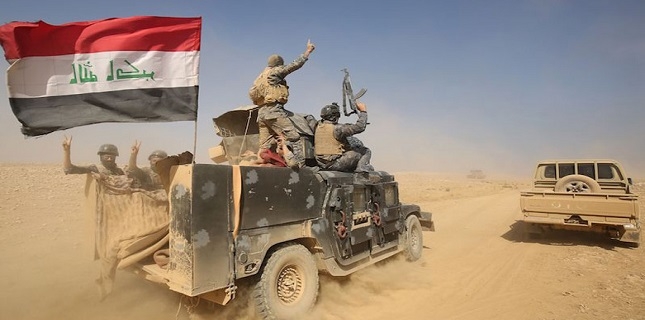 Security forces in Iraq have retaken two villages and an oil refinery in the northern city of Tal Afar, where an operation is underway to liberate the city from the Takfiri Daesh terrorists.
The commander of the Tal Afar Liberation Operation said in a brief statement on Tuesday that Iraqi forces had liberated the al-Kask oil refinery from the control of Daesh, Iraq's al-Sumaria news website reported.
Lieutenant General Abdul Amir Yarallah further said the villages of Tishtia and Tal al-Samn had been purged of the Takfiri terrorists.
A day earlier, Iraqi government forces had managed to retake five villages near Tal Afar. Members of the Counter-Terrorism Service (CTS) liberated the villages of Tal Rahal, Jabbara, Hussein Idris, Mullah, and Majid southwest of the city, which is located 63 kilometers west of Mosul, on Monday.
On Sunday, Iraqi Prime Minister Haider al-Abadi announced the commencement of the major offensive to liberate Tal Afar from Daesh.
In late June, Commander of Nineveh Liberation Operations Major General Najim Abdullah al-Jubouri said there were between 1,500 and 2,000 Daesh militants holed up in Tal Afar, and predicted a relatively easy victory for government forces in the operation as the terrorists were "worn out and demoralized."