Iraq
Referendum in Kurdistan Region to Harm Entire Iraq: Ammar al-Hakim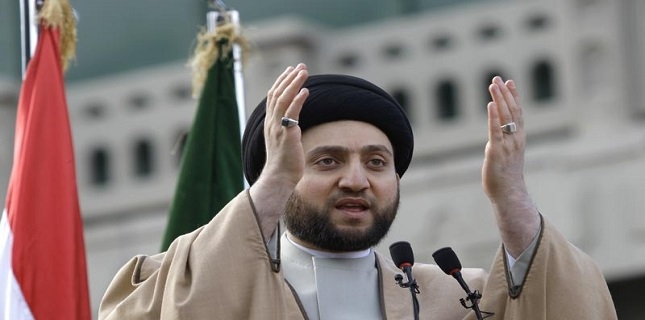 Head of the Islamic Supreme Council of Iraq (ISCI) Ammar al-Hakim underlined the necessity for unity among all Iraqi groups and people, and said he sees a referendum for independence in the Kurdistan region as a harmful blow to the entire nation.
"I believe that Iraq's unity is of vital importance because first it has been stated in the country's Constitution and second, the Iraqis' interests depend on this unity and the consequences of distorting this unity will not be limited to a specific region and will start a domino," Hakim told FNA on Wednesday.
"In such conditions, we will endeavor to convince our partners in the Kurdistan region that this decision will harm Kurdistan and the entire Iraq because our power lies in our unity," he added.
Hakim said that he and his colleagues have consulted with certain regional and world states to dissuade the Kurdish officials from holding the referendum, warning that Iraq's welfare and success will be endangered be the move.
In relevant remarks in June, a prominent Iraqi analyst and a senior advisor to the former Iraqi President Jalal Talibani warned that certain Persian Gulf Arab states have hatched plots against Iraq and provoked Massoud Barzani to hold a referendum for independence.
"Massoud Barzani insists on holding a referendum to grow independent from Iraq and certain (Persian) Gulf littoral states have provoked him," Wafiq al-Samerayee said.
He warned the Arab people in Iraq not to unite with Barzani at all, warning that such a move would be an unforgivable mistake.
Al-Samerayee also warned that the neighboring countries will also show a serious reaction to the Iraqi Kurdistan region's decision for independence.
Iraq's Kurdish region last month announced it would hold a referendum on independence, in a move the central government in Baghdad is likely to oppose strongly.
"I am pleased to announce that the date for the independence referendum has been set for Monday, Sept. 25, 2017," Barzani said on Twitter.
Barzani's assistant Hemin Hawrami tweeted that voting would take place in the disputed region of Kirkuk and three other areas also claimed by the central government; Makhmour in the north, Sinjar in the northwest and Khanaqin in the east.