Iraq
Iraqi forces kill Daesh 'religious' police chief in western Mosul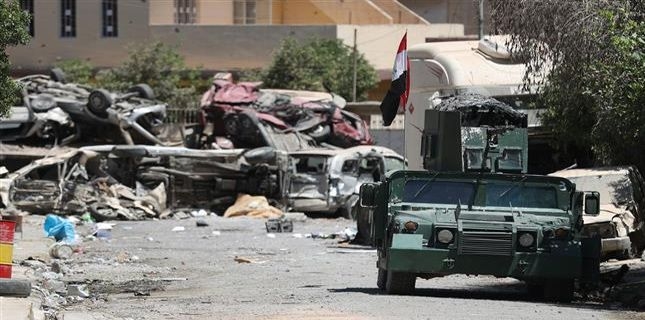 Iraqi security forces have killed the so-called religious police chief of the Takfiri Daesh terrorist group in the western part of Mosul as government troops and allied fighters from Popular Mobilization Units are battling to drive the extremist out of their last urban stronghold in the country.
Iraq's Federal Police, in a statement released on Friday, announced that security personnel had killed Abu Abdul Rahman and his military aide Yusuf Ali Humaidan during a military operation in the Zanjili neighborhood of the city, located some 400 kilometers (250 miles) north of the capital Baghdad.
The statement added that police forces had wrested control over 40 percent of the district, cleared four booby-trapped houses and defused six car bombs.
The troops also established safe corridors for the evacuation of civilians from the terrorist-held region.
Meanwhile, the media bureau of the Popular Mobilization Units stated that the pro-government volunteer fighters, commonly known by the Arabic name Hashd al-Sha'abi, had liberated the border village of Chair Qalfas from the grip of Daesh Takfiris, and raised national Iraqi flags over several buildings there.