Iraq
Iraqi CTS forces retake two more neighborhoods in western Mosul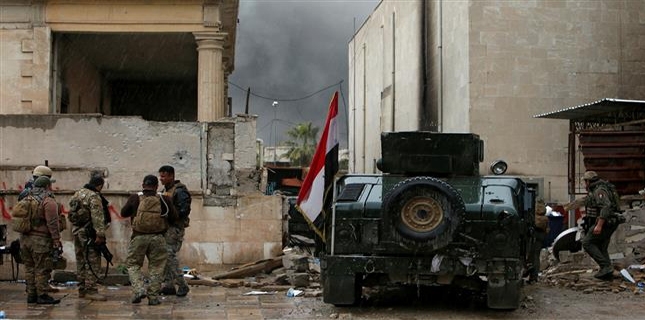 Iraqi government forces have liberated two more districts in the western flank of Mosul during wide-ranging joint operations with allied popular fighters to retake the country's second largest city from Daesh Takfiri terrorists.
The commander of Nineveh Liberation Operation, Lieutenant General Abdul Amir Yarallah, said on Monday that members of the Counter-Terrorism Service (CTS) had reclaimed al-Sakak and al-Yarmuk neighborhoods, and raised the Iraqi national flag over a number of buildings there, Arabic-language al-Sumaria television network reported.
Yarallah added that Iraqi forces had inflicted heavy losses on the Daesh ranks during the operations and destroyed a large amount of their military hardware.
The developments came as the media bureau of the Popular Mobilization Units, commonly known by the Arabic word Hashd al-Sha'abi, announced in a statement that pro-government fighters had shelled ten vehicles carrying munitions for Daesh extremists in al-Hamra village west of Mosul, destroying the weapons and killing all the militants onboard.