Iraq
Iraqi Hashd Al-Shaabi Launches Major Assault to Retake Mosul-Tikrit Road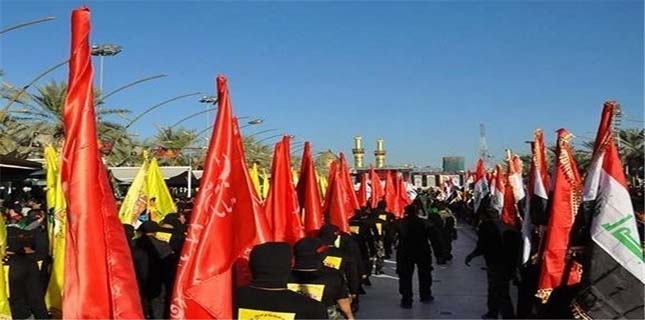 Iraq's Popular Mobilization Units (PMU), also known as Hashd al-Shaabi, on Tuesday began a massive operation to establish control over a road that links Mosul and the north-central Iraqi city of Tikrit, 160 km north of Baghdad.
Hashd al-Shaabi forces started the major offensive to liberate Mosul-Tikrit strategic road from the clutches of Daesh (ISIL or ISIS) terrorists, according to Iraq's al-Forat news website.
Also, the commander of Nineveh Liberation Operation, Lieutenant General Abdul Amir Yarallah, said on Tuesday that Iraqi forces have started preparing an offensive to capture the western side of Mosul from Daesh.
He added that the operation to retake the "right bank" will be launched by the PMU in the next two or three days.
Iraqi officials Monday announced that the eastern side of the northern Iraqi city has been taken from the terrorist group, after nearly 100 days of fighting.
On October 16, 2016, the Iraqi army backed by Federal Police and Popular Mobilization Units launched the operation to retake Mosul.
In recent years, Iraq has been facing the threat of terrorism, mainly posed by the Daesh terrorist group.