Iraq
Serial blasts kill six in Iraqi capital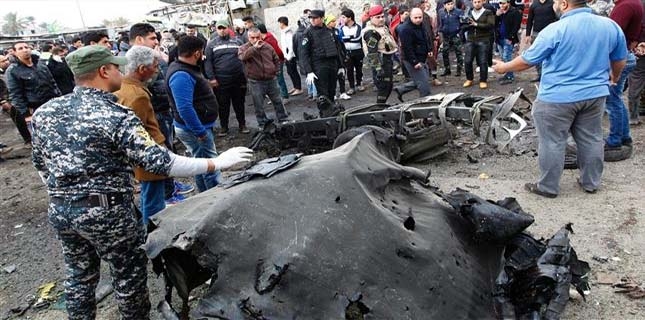 Chain explosions have killed at least six civilians in the Iraqi capital of Baghdad, leaving dozens of others injured.
The casualties occurred on Tuesday in three explosions across the city, Iraq's al-Sumariah news network reported.
The first blast saw explosives loaded onto a vehicle being set off at an automobile showroom in the al-Nahdah neighborhood in the city's central area.
Casualties were also caused after a blast rocked the capital's al-Sa'adoon neighborhood and a booby-trap went off in the Iskan neighborhood in the city's western part.
No immediate claims of responsibility were made. But Daesh terrorists have been taking Baghdad under almost-daily bombing attacks in an apparent retaliation for an ongoing operation to retake the northern city of Mosul from them.
The military and volunteer forces jointly partaking in the push have almost liberated the city's eastern part.
Also on Tuesday, Lieutenant General Abdul Ameer Rasheed Yarallah, who commands the Mosul liberation operation, said the forces had started preparing an offensive to capture the western side of Mosul.
Late last year, Prime Minister Haider al-Abadi said it would take the country three months to be rid of Daesh. Earlier, he had promised an end-of-2016 deadline.