Iraq
Daesh terrorists kill 61 more citizens in northern Iraq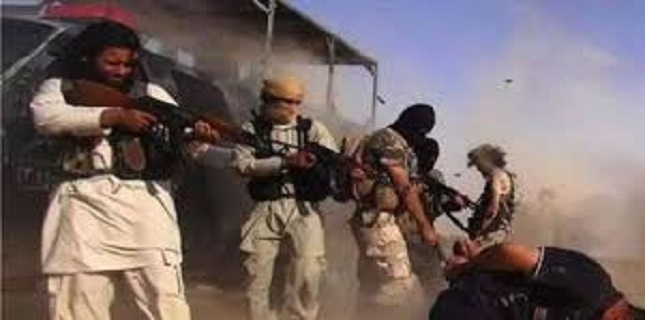 Takfiri Daesh terrorists have reportedly executed tens of civilians in Iraq's oil-rich northern province of Kirkuk as the victims sought to escape from the extremists.
Hassan Mahmoud al-Soufi, a commander of pro-government Popular Mobilization units, told Arabic-language al-Sumaria television network on Saturday that Daesh militants executed 61 people, among them a woman, by firing squad at a militant base on the outskirts of the militant-held town of Hawijah, located about 282 kilometers (175 miles) north of the capital, Baghdad.
Soufi noted that the deceased were among the 3,000 civilian whom Daesh Takfiris had ambushed and captured a few day ago as the former tried to flee from Hawijah. It is estimated that hundreds of women, children and elderly people are among those being held captive.
There are reports that Daesh extremists plan to use the hostages as human shields to stop the advance of government forces gearing up for the liberation of Hawijah.
On Thursday, Daesh terrorists had killed 12 Hawijah residents attempting to flee the militant-held area.
On May 14, the Takfiris executed 25 people in Mosul, located some 400 kilometers (250 miles) north of Baghdad, by putting them in a vat of nitric acid.
The men had been accused of spying on Daesh and passing information to Iraqi government forces. According to witnesses, the victims had been tied together with a rope and were submerged in a large basin containing nitric acid until their organs dissolved.
The northern and western parts of Iraq have been plagued by gruesome violence ever since Daesh terrorists mounted an offensive in June 2014. The militants have been committing vicious crimes against all ethnic and religious communities in Iraq, including Shias, Sunnis, Kurds and Christians.
The Iraqi army and fighters from the Popular Mobilization units has been engaged in joint operations to retake militant-held regions.