Iraq
Iraqi PM Abadi accepts resignation of 6 cabinet ministers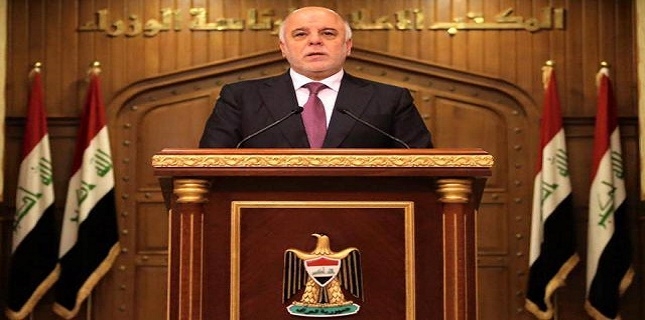 Iraqi Prime Minister Haider al-Abadi has accepted the resignation of six ministers from his current cabinet.
The resignation of ministers of oil, transport, housing and construction, water resources and industry, as well as interior – which was previously announced—has been formerly recognized, said a statement posted on the premier's website on Tuesday.
Interior minister Mohammed Salem al-Ghabban's stepping down had been announced earlier in the month after several coordinated bombing attacks killed over 300 people in the capital Baghdad on July 3.
Previously, Abadi had announced efforts to introduce a reform-minded cabinet in Iraq after a series of mass protests across the country in which hundreds of thousands, mostly followers of the prominent Shia cleric Muqtada al-Sadr, took to the streets to demand changes.
The northern and western parts of Iraq have been plagued by gruesome violence ever since Daesh terrorists began their reign of terror in the country in 2014.
Iraqi army soldiers and allied volunteer fighters are seeking to win back militant-held regions in joint operations. Abadi has warned that the lack of political reforms could hamper the operations against Daesh.