Iraq
Iraq army kill 60 Daesh militants in Nineveh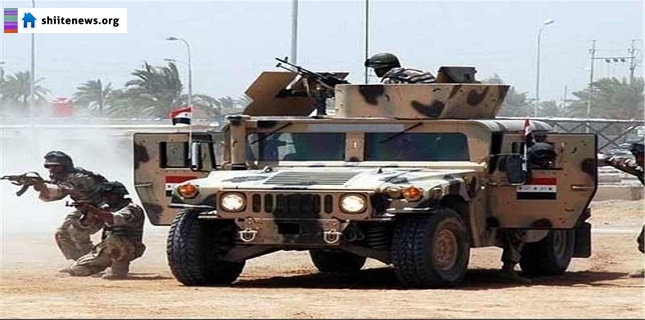 At least 60 Takfiri Daesh militants have been reportedly killed in the Iraqi army's airstrikes on the northern Nineveh province.
Iraq's al-Ghadeer television said on Monday that Iraqi jets bombed Daesh hideouts in the cities of Mosul and Kirkuk.
The Takfiri group's booby-trapped vehicles, supposed to be used in terror attacks against the Iraqi army, were also destroyed in the military operation in the region.
Reports also said that some 19 kidnapped Izadi women and children were freed earlier in the day. Some 3,500 people, mainly women and children, from the Izadi community are held by Daesh militants. The Izadis were kidnapped in the summer of 2014 and the Izadi women were frequently coerced into becoming sex slaves for the militants.
The Arabic-language al-Forat news also reported that Daesh executed 50 of its militants in a square in the center of Mosul. The executed militants were among those who fled from the cities of Rutbah and Hit in Anbar province on Sunday.
Iraqi forces established full control over the city of Ramadi in February and have launched operations in areas around the provincial city to free more regions from Takfiri militants.
Counter-terrorism forces, army soldiers, police and allied volunteer fighters have been conducting a joint operation since March 1 aimed at retaking militant-held areas near the capital, Baghdad.
The northern and western parts of Iraq have been plagued by violence ever since Daesh Takfiri terrorists began their march through the Iraqi territory in June 2014.