Iraq
118 ISIS Militants killed by Peshmerga and Iraqi Forces West of Mosul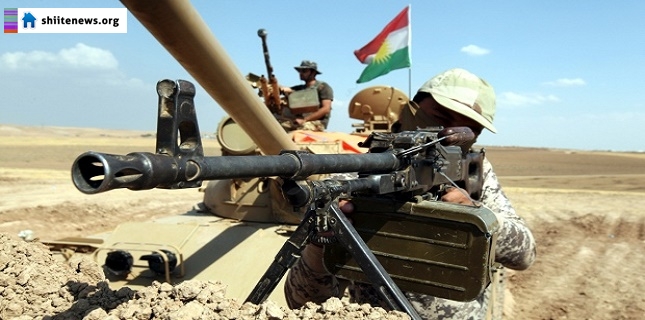 In an intense battle between Kurdish Peshmerga forces and so-called "Islamic State" (ISIS) militants west of Mosul on Thursday more than 100 militants were killed. Also Nineveh Operations Command announced on Friday the killing of 18 ISIS militants in an artillery strike by the Iraqi army forces southeast of Mosul.
"We killed 100 militants and all their bodies are left under Peshmerga control," Majid Sindi, commander of the Zeravani forces west of the Tigris River told Rudaw.
Sindi added that, "ISIS wanted to take the territories of Talafar, Kaske and the Mosul dam,"
According to Peshmerga commander Zaim Ali, more than 400 militants launched an attack on several Peshmerga defense posts in the region that led to an intense confrontation lasting several hours.
Peshmerga officials said today's attack was one of ISIS's biggest in a year.
For his part Kurdistan Region President Masoud Barzani sent a message to the Peshmerga, hailing them for the quick response to the ISIS assault.
Also Nineveh Operations said in a statement received by IraqiNews, "The Iraqi Army's Artillery Division shelled sites where the ISIS militants where hiding and killed 18 elements of them in the area of Sultan Abdullah southeast Mosul," indicating that, "The operation was based on accurate intelligence information."