Iraq
Ayatollah Sistani' plays key role in reform drive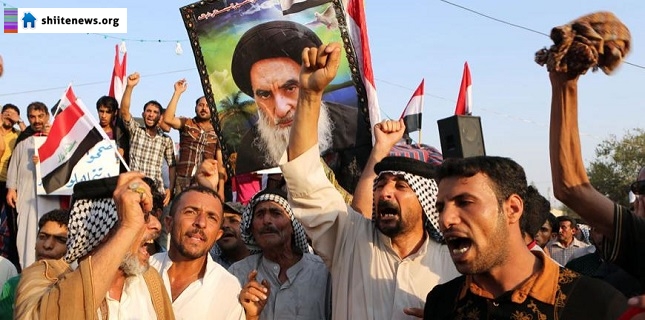 As Iraq attempts to curb rampant corruption and streamline the government, the country's top Shia cleric, Grand Ayatollah Ali al-Sistani, is playing a crucial role supporting the reform drive.
Mr Sistani, who is revered by millions and has unmatched prestige in Iraq, issued multiple calls for change this month, kick-starting Prime Minister Haider al-Abadi's reform efforts and making it politically risky for Shia politicians to openly oppose them.
But even with Mr Sistani's backing and popular pressure from weeks of protests against corruption and poor services, the fact that parties across the political spectrum benefit from graft is a major obstacle to the nascent reform.
"Sistani's calls for reform give Abadi the political space necessary to begin the process of change," said Hayder al-Khoei, an associate fellow at the Chatham House think-tank.
"Many Iraqis ran out of patience and protested against the poor conditions in the country and requested they be improved," Mr Sistani said in a written reply.
The Marjaiya, or supreme Shia religious authority, "found that the time was favourable for a strong push," said Mr Sistani.
"The Marjaiya hoped that the political class that came to power through the ballot box would administer the country correctly and that major problems requiring the intervention of the Marjaiya… Would not happen," Grand Ayatollah Ali al-Sistani said.
"Unfortunately, things happened differently."
Corruption is widespread in Iraq, from low-level officials to those in senior posts, and services are abysmal, especially electricity, with Iraqis receiving only a few hours of government-provided power per day.
Thousands of people have recently turned out for demonstrations in Baghdad over poor power supply. Their demands were given a boost when Mr Sistani called on August 7 for Mr Abadi to take "drastic measures" against corruption.