Iraq
10 citizens killed in car bomb blast in Iraqi capital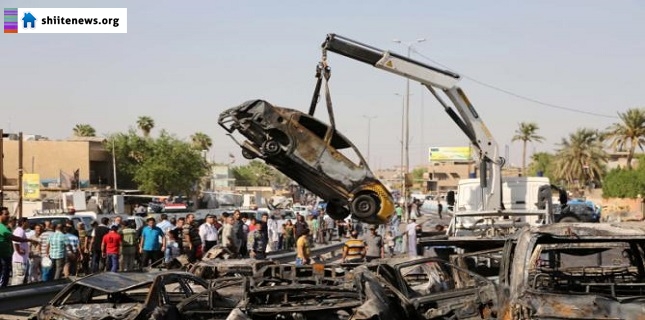 At least 10 people have been killed in a car bomb explosion near a market in the Iraqi capital, Baghdad.
Police said the bomb attack was carried out on Sunday night when a vehicle with the explosives hit a market in Baghdad's Qahira neighborhood.
Over 20 people were also injured, police said, adding that several shops and cars were burned and damaged in the attack.
No group or individual has yet claimed responsibility for the attack, but the Takfiri ISIL terrorist group has on several times claimed responsibility for such attacks across Iraq over the past few months.
On Saturday, the terrorists detonated four explosives-laden cars in a bomb attack against a local headquarters of the Iraqi volunteer forces in the area of Hajjaj, which lies on the Tikrit-Baiji road in Salahuddin Province, killing 14 Iraqi army soldiers. ISIL claimed responsibility for the bombing.
The northern and western parts of Iraq have witnessed violence ever since ISIL began its march through the Iraqi territory in June 2014.
The Iraqi army, joined by volunteer fighters, has engaged in various military operations to flush the ISIL terrorists out of the areas they have under control.
On Saturday, Malullah al-Obeidi, a senior local official, said an armed unit of the Albu Mahal tribe conducted a "tactical operation" against ISIL positions in the village of al-Modaham near the Ayn al-Asad air base, located west of the town of al-Baghadi, in the western province of Anbar. Over two dozen ISIL terrorists were killed in the offensive.