Iraq
US combat drone crashed in southern Iraq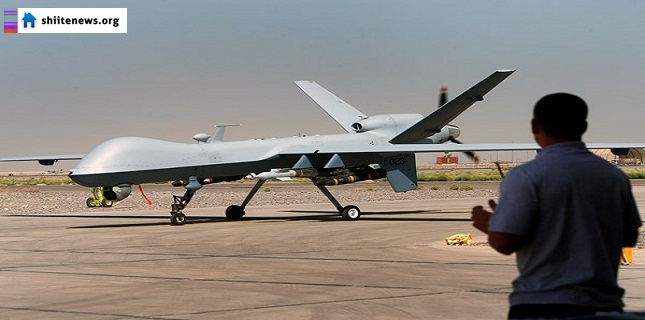 An Iraqi security source says a US unmanned aerial vehicle (UAV) has crashed in the country's southern province of Basra as it was supposed to join the US-led air campaign against the so-called ISIL positions in the restive western Iraqi province of Anbar.
The source, speaking on condition of anonymity, said the remotely-controlled drone, which had taken off from an airbase in the Persian Gulf kingdom of Qatar, experienced a technical failure and went down in al-Lahis desert on the outskirts of the provincial capital of Basra, located 550 kilometers (340 miles) southeast of the capital, Baghdad, on Thursday, Arabic-language al-Forat news agency reported.
The report added that the UAV exploded moments after the crash. Iraq Air Force takes out over 30 ISIL militants Meanwhile, at least 31 members of the ISIL Takfiri terrorist group have been killed in airstrikes by Iraq's Air Force in the country's conflict-stricken northern province of Salahuddin.
Twenty-two ISIL extremists were killed after Iraqi fighter jets carried out precision strikes north of the provincial capital of Tikrit, located 140 kilometers (87 miles) northwest of Baghdad.
Iraqi military aircraft also destroyed a number of Takfiri militant hideouts. Elsewhere in Iraq, nine ISIL militants were killed when Iraqi warplanes struck ISIL positions in the city of Shirqat, located some 300 kilometers (190 miles) north of the capital.
ISIL Takfiri militants began their march through Iraqi territory in June 2014, and took control of Mosul, the country's second-largest city, before sweeping through parts of the country's heartland.
The terrorists have perpetrated atrocious crimes and terrorized all communities, including Shias, Sunnis, Kurds, and Christians during their onslaught in Iraq.
Units of Iraqi army soldiers and volunteer fighters have joined forces and are seeking to take back militant-held regions in joint operations.