Iraq
Iraq's foreign ministry suspends license of Belarusian consul in Baghdad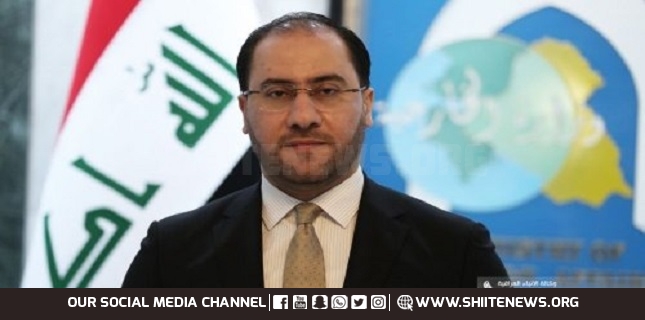 The Ministry of Foreign Affairs has suspended the work permit of the honorary Belarusian consul in Baghdad.
The official spokesman for the ministry, Ahmed Al-Sahaf, said in a statement that "the Iraqi Ministry of Foreign Affairs has temporarily withdrawn the work permit of the honorary Belarusian consul in Baghdad," noting that "this step comes to protect Iraqi citizens from human smuggling networks through Russia and Poland.
He added, "The Iraqi embassy in Moscow and Warsaw are coordinating Iraq's efforts for the voluntary return of those stranded on the Belarus-Poland border."
According to the Iraqi News Agency (INA), Al-Sahaf noted that Iraq has stopped direct flights between Iraq and Belarus.
Thousands of citizens of Iraq, Syria, and other war-torn countries are stuck at the Belarus-Poland border, hoping to enter the European Union.
Iraqi citizens began traveling to Belarus in eastern Europe last summer. The former Soviet republic is not in the European Union but borders EU members Poland and Lithuania. Belarus is allowing migrants from Iraq, Syria, and elsewhere to venture to Poland from Belarusian territory, but Poland is denying them entry.
The EU is accusing Belarus of using the migrants as punishment for EU sanctions on the Belarusian government, a charge Belarus denies. There are also reports of Belarusian troops facilitating entry and even forcing the migrants across the border.
Many of those stuck at the border are from Iraq's Yazidi community of Sinjar, also called Shingal, in western Iraq.
Videos and photos he sent to Al-Monitor show hundreds of people in winter clothing living in tents and makeshift shelters and gathering around fires to keep warm. Barbed wire surrounds the makeshift encampment.
Iraq is relatively safer now than in the chaotic days following the 2003 US-led invasion.