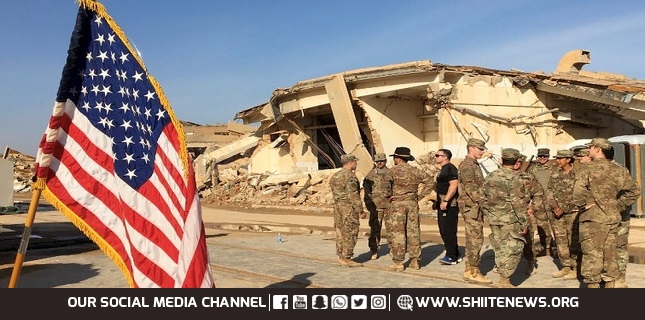 Three rockets fell early on Friday in the vicinity of Camp Victory, near Baghdad International Airport.
According to Reuters, citing security officials, the rockets landed near the area of the airport where the US forces are located. No damages or casualties have been reported.
An Iraqi security source told the Al-Sumaria broadcaster that the primary target of the attack was the US military base.
Netizens tweeted photos, said to be from the site, of wreckage which was described as parts of missiles and a rocket launch platform.
Earlier, users tweeted a video, said to be from the area, suggesting that sirens can be heard either in the airport or "inside the US military base", Camp Victory.
No group has claimed responsibility for the attack.
Camp Victory is part of the vast US military complex, whose sites surround the airport. At the moment, the camp contains headquarters for a US-Iraqi sub-unified command.
In January 2020, three Katyusha rockets were fired towards the airport, landing outside a building and hitting a house in the nearby al-Jihad district. No casualties were reported after the incident.
During the same time period, Iranian commander of IRGC's Quds Force General Qassem Suleimani was assassinated, along with the Deputy Chief of Iraq's Hashd Shaabi Abu Mahdi Al-Muhandis, in a US strike near Baghdad International Airport. The strike was ordered and approved by then-president Donald Trump.