Iraq
Our region needs direct dialogue between countries: Iraqi FM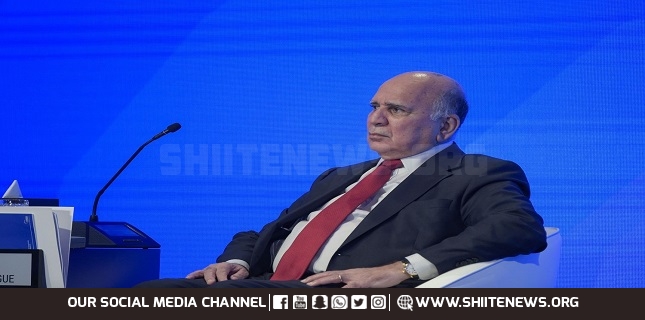 The Iraqi foreign minister stressed that countries in the region need direct dialogue and clear issues to reduce tensions.
Tensions in the region, whether differences between some countries or regional differences, affect the internal situation in Iraq, Saudi Arabia, and other countries, Fouad Hussein told the Saudi newspaper Al-Sharq al-Awsat on Wednesday.
To avoid tensions, we need to discuss and raise issues explicitly, and national security cannot be achieved without security in the regional environment.
Fouad Hussein stressed: "If the region is in a state of tension, it will affect all countries at the domestic level, and if a country has tensions or differences or conflicts, it will affect its regional environment."
Hussein added that what happened in Syria affected Iraq and what happened in Iraq affected the Arab countries of the Persian Gulf and other countries. Hence, the security situation is very interconnected.
The Iraqi Foreign Minister stressed that the roots of the problem might be in a certain geographical area. Still, its branches would spread to other countries, "so we need a direct dialogue between the countries in the region to resolve this problem, and also, we also need to know how to set up a dialogue mechanism."
Fouad Hussein said escalating tensions towards a violent situation would lead to conflict and war, and the result would be devastation.