Iraq
Iraq: 42 members of ISIS terrorists killed in new operation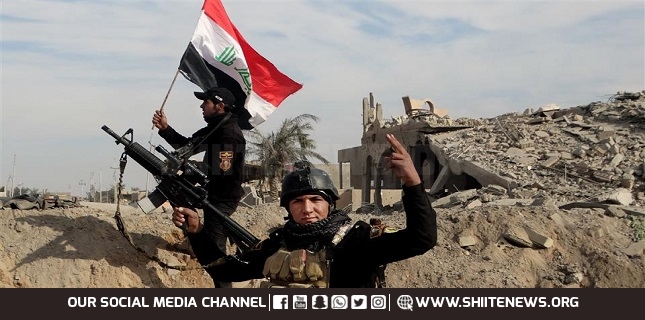 A spokesman for the commander-in-chief of the Iraqi Armed Forces announced Sunday that Iraqi forces had killed 42 ISIS terrorist elements in an operation in the north of the country.
A spokesman for the Iraqi Armed Forces, Yahya Rassool, in a statement said: "Counter-terrorism forces in an operation pursued terrorist groups known as the Tigris, affiliated with the ISIS terrorist group, near the Ain al-Jahsh area south of Mosul after careful intelligence monitoring."
Yahya Rasool stated: "Following this operation, 42 terrorist elements of ISIS were killed, including the governor of the Tigris section known as Baraa and his deputy Abu Mahmoud".
He continued: "Abu Sayyaf, the media manager of this ISIS group, was also killed along with his deputy, and after the operation, large quantities of weapons, various equipment and financial sums were confiscated from their hiding places."
Yahya Rasool said the operation was carried out with the support of the Iraqi Army Air Force and international coalition fighter jets.
In 2017, after three years of fighting, Iraq declared victory over the ISIS terrorist group, but the terrorist scattered elements and cells are still active in some areas of Diyala, Kirkuk, Ninawa, Salah al-Din, Al-Anbar and Baghdad provinces.
Iraqi security forces are operating to completely clear these areas of terrorist elements. 219