Iraq
Woman arrested in Lebanon not ISIL leader's wife: Baghdad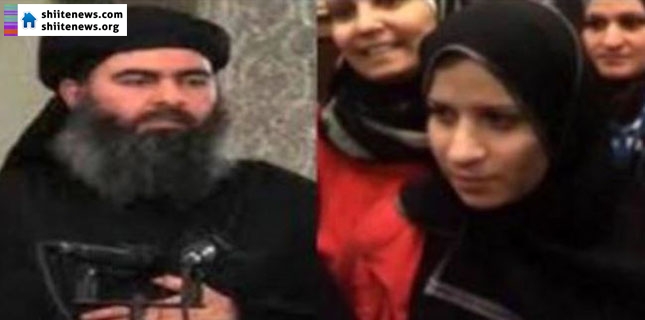 The woman recently arrested in Lebanon as the ISIL leader's wife is actually the sister of a man convicted of bombings in southern Iraq, says the country's interior ministry.
"The one detained by Lebanese authorities was Saja Abdul Hamid al-Dulaimi, sister of Omar Abdul Hamid al-Dulaimi, who is detained by authorities and sentenced to death for his participation in… explosions," said Iraqi Interior Ministry spokesman Saad Maan Ibrahim on Wednesday.
Lebanese authorities said on Tuesday that they had detained the wife of Ibrahim al-Samarrai, aka Abu Bakr al-Baghdadi, in northern Lebanon after she was found with a fake passport.
"The wives of the terrorist, al-Baghdadi, are Asmaa Fawzi Mohammed al-Dulaimi and Esraa Rajab Mahel al-Qaisi, and there is no wife in the name of Saja al-Dulaimi," added the spokesman.
Saja al-Dulaimi had escaped to Syria where she was arrested and later released in exchange for the freedom of a group of nuns kidnapped by ISIL in the crisis-hit country, he said.
Lebanese security officials said they still believed the woman was Baghdadi's wife.
"We are surprised by the position of the Iraqi interior ministry in light of the fact [Dulaimi] said that she was married to Ibrahim al-Samarai, who is also known as Abu Bakr al-Baghdadi," said a Lebanese security official.
Meanwhile, images purportedly belonging to Saja al-Dulaimi surfaced online.
The ISIL terrorists currently control swaths of territory across Iraq and neighboring Syria, where they have been committing heinous crimes.