Iraq
Iraqi army drives out ISIL from oil-rich city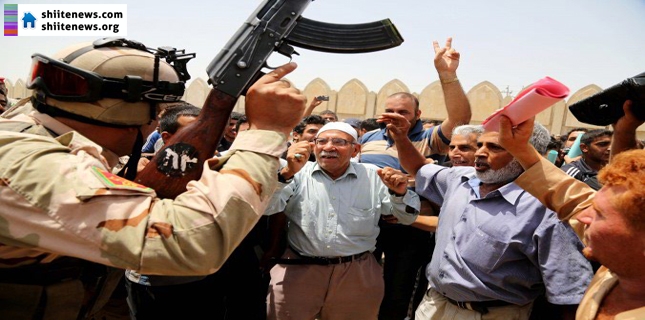 Iraqi army soldiers and volunteer forces have managed to free the central areas of the oil-rich city of Baiji in the northern Salahuddin Province from the ISIL militants.
Top Iraqi army commander Abdul-Wahab al-Saadi said on Tuesday that the army forces had gained control of the local government and police headquarters in the oil-producing city.
A senior military official in the capital, Baghdad, also confirmed the recapturing of the city center, noting that 75 percent of Baiji was in control of the government.
On November 9, Iraqi military forces reached the central areas of Baiji in an attempt to end the ISIL terrorists' siege of an oil refinery located on the outskirts of the city.
The ISIL militants took over Baiji in June. Baiji, a city of about 200,000 people, is also home to the country's largest oil refinery.
Analysts say the liberation of Baiji, which is located on a main road to the northern Iraqi city of Mosul, will choke off the supply lines of the ISIL Takfiri militants.
The ISIL terrorists currently control large areas of Iraq. The group sent its militants into Iraq in June, seizing large parts of land straddling the border between Syria and Iraq.
The militants have been carrying out horrific acts of violence, including public decapitations, against Iraqi communities such as Shias, Sunnis, Kurds and Christians.