Iraq
Iraq army regains full control of Baiji oil refinery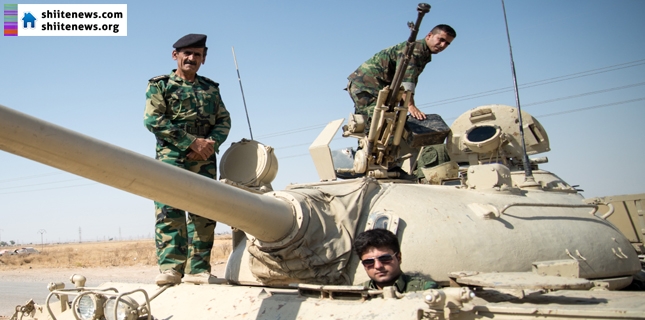 Iraqi troops have retaken full control of the country's biggest oil refinery on the outskirt of the northern town of Baiji in Salahuddin Province, Iraqi army sources say.
A senior Iraqi officer, speaking on condition of anonymity, said on Friday that Iraqi soldiers have regained control of "more than 70 percent" of the strategic town, including its oil refinery, after heavy fighting with the ISIL Takfiri militants in the area.
He added that the Iraqi troops are battling to recapture the rest of the town.
An army brigadier general also said Iraqi forces have made "major progress" in the town, and the country's flag has been raised over major buildings, including the police headquarters.
According to Iraqi officials, the advances and operations to fully liberate Baiji are a bit slow because of the large amount of explosives planted by militants on the roads.
Iraqi forces began their operation in Baiji in late October. The town has been under ISIL control for months.
The town is located on a main road to the northern city of Mosul, which is being controlled by the ISIL militants. The liberation of the town can choke off the militants' supply lines.
The Iraqi Defense Ministry said in a statement on Thursday that the Iraqi air force had carried out "effective strikes" on ISIL positions in the oil-rich town.
The ISIL terrorists are in control of large areas across eastern Syria and northern and western Iraq.
The Iraqi army has so far managed to make numerous gains in the fight against the ISIL militants, pledging to continue the battle against the extremist group.