Iraq
American Patriot system intercept 2 rockets over Ain al-Asad Base in Iraq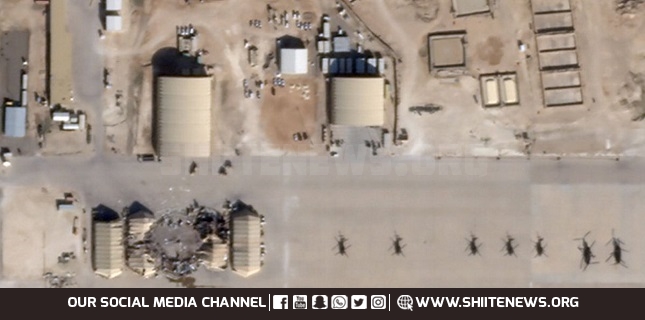 According to Iraqi media reports, Ain al-Assad base was targeted by Katyusha rockets, but was intercepted by the American Patriot system present at the base.
Iraqi local outlet, Shafaq News based on a security source reported that Ain al-Assad base in Western Anbar Province on Tuesday was targeted by at least two Katyusha rockets, where US forces are present.
The source said that the targeting attack did not result in any human or material losses.
The United States began deploying the Patriot air defense missile system in Iraq, according to sources, as one of the Patriot batteries arrived at Ein al-Assad base in western Iraq last week.
Turkish Anadolu Agency also reported that an Iraqi official who spoke on condition of anonymity confirmed that Patriot missiles intercepted two rockets launched towards the Ain al-Assad base west of the al-Ramadi city.
It is reported that on Monday, Washington deployed Patriot missile defense batteries in bases hosting US troops in Iraq, in Ain al-Assad base and Harir base in Erbil, but One of the Patriot batteries was deployed to the Ain al-Asad base last week and was being assembled, according to a US defense official and an Iraqi military source.
On Monday, Iraq's caretaker prime minister Adel Abdul Mahdi warned against any "offensive military action without the approval of the Iraqi government", but did not specifically mention the Patriots.
Iraqi security sources reported on Sunday that new US troops have been deployed to Ain al-Asad in the western Iraqi province of Anbar amid reports that the Pentagon was preparing for a new escalation.
According to some American media reports last week the Pentagon had ordered military commanders to plan for an escalation of American combat in Iraq.
-American Patriot system