Iraq
Kurdish forces attack ISIL on 3 fronts in Iraq: Reports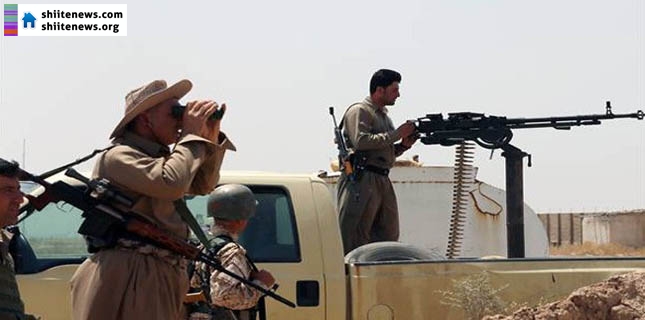 Kurdish Peshmerga forces have carried out military operations against ISIL Takfiri militants on three fronts in northern Iraq, military sources say.
Senior Kurdish commanders, speaking on condition of anonymity, said Peshmerga fighters launched pre- dawn attacks against ISIL positions in the border town of Rabia situated northwest of Mosul early on Tuesday.
The Kurdish military officials said their forces entered Rabia and engaged in heavy clashes with ISIL militants there after liberating the villages of as-Saudiyah and Mahmudiyah.
According to the military sources, Kurdish troops also launched a similar offensive in the city of Zumar in northern Iraq.
Elsewhere on the battlefield, Kurdish forces managed to liberate the villages around the town of Daquq, south of the key oil city of Kirkuk. The area had been under the control of ISIL Takfiris since June 10.
"They have liberated the villages of Saad and Khaled. The Peshmerga have taken full control of the area, following fierce fighting," Kurdish General Westa Rasul said.
Several Western states, who have been widely blamed for the rise of Takfiri terrorists, are now supplying the Kurdish fighters with military equipment and weapons. Since early August, the US military has been carrying out airstrikes on ISIL positions in Iraq.
In recent weeks, ISIL Takfiri militants have suffered severe losses as the Iraqi army and Kurdish Peshmerga forces go ahead with their offensive against the terrorists in several parts of the Arab country.
Having taken control of parts of Syria, the ISIL terrorist group sent its militants into neighboring Iraq in early June and quickly seized large swathes of the territory there.