Iran
US wants to keep Daesh terrorists in Mideast: Iran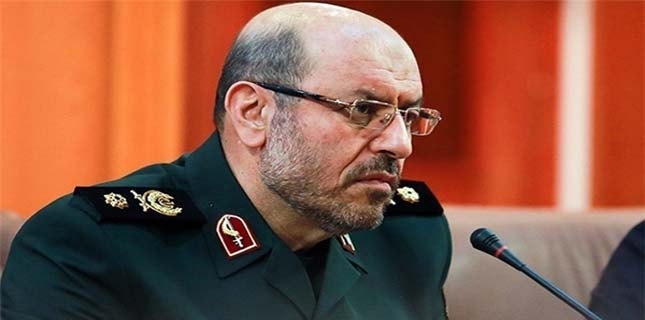 Iranian Defense Minister Brigadier General Hossein Dehqan has slammed Washington's lack of seriousness in the fight against the Daesh terrorist group, saying the US has nurtured terrorists itself and now wants them to stay in the Middle East.
"The Western coalition is of a formal nature, they have no real intention to fight either in Syria or in Iraq. We don't see any readiness on their part to play a truly useful and meaningful role in fighting Daesh, because it's them who have raised terrorists and they are interested in keeping them there," Dehqan said in an interview with RT published on Tuesday.
He added that Iran has never made any coordination in its anti-terror operations with the US and "will never collaborate" with it.
He said the military coalition established by Western governments allegedly to combat terrorism is likely to "see terrorists weakened, but certainly not destroyed."
Terrorist groups are merely a tool in the hands of Western governments to destabilize the Middle East and some other parts of the world, he added.
The Iranian defense minister emphasized that the US, Saudi Arabia and Qatar are supporting terrorists in Syria, including the Jabhat Fateh al-Sham militant group, al-Qaeda's Syrian branch formerly known as al-Nusra Front.