Iran
Ayatollah Khamenei expresses his condolences on demise of director of "Prophet Joseph"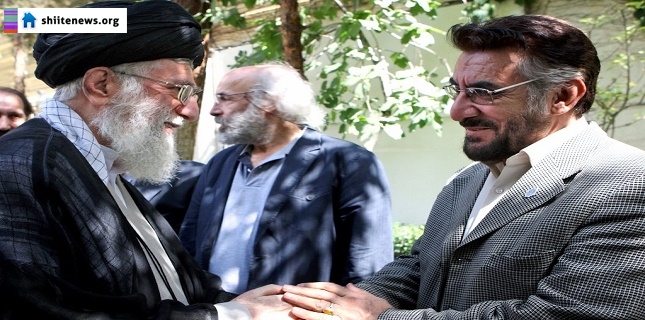 In a letter released on Saturday, the Supreme Leader of the Islamic Revolution, Ayatollah Sayyed Ali Khamenei, offered condolences to the Salahshour family.
The Leader praised Farajollah Salahshour for his renowned and lasting artworks which transmitted Iran's borders and granted prestige to Iran's cinema among other nations.
Salahshour is best known for directing TV series Prophet Joseph, passed away on 27 February 2016.
He suffered from lung cancer and was hospitalized for a time. He had been put under a medical ventilator during this time.
Salahshour's TV series "Prophet Joseph" aired in 2008 in Iran was later dubbed in Arabic, Urdu, Azeri and Hindi, and received generally positive reviews by the Islamic world.
He had also directed "The Men of Angelos" (1999) and "Prophet Job" (1994) for the IRIB.
The letter is as follows:
In the Name of God, the Beneficent, the Merciful
I would like to express my condolences on the occasion of the demise of the late Farajollah Salahshour – an outstanding and committed artist – to his honorable family and all his relatives. The well-known and eternal works of this pious artist – who crossed the boundaries of art in the country and who became a source of pride and dignity for the cinematic art of the country in the eyes of other nations – will undoubtedly be among his legacies and will bring about divine reward for him and a good name among the people, God willing.
I ask God the Exalted to bestow His mercy and forgiveness on that blissful man and to raise his position. And I ask Him to bestow patience and rewards on his family.
Sayyed Ali Khamenei
Feb 28, 2016