Iran
Leader's Aide: UNSC Resolution on Iran's Defensive Capabilities Unacceptable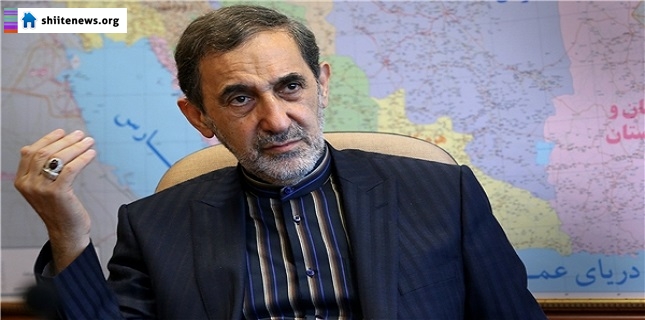 Iranian Supreme Leader's top adviser for international affairs Ali Akbar Velayati stressed that Iran will never accept the United Nations Security Council (UNSC) resolution on Islamic Republic's defensive capabilities.
On July 20, the UNSC unanimously endorsed a draft resolution turning into international law the Joint Comprehensive Plan of Action (JCPOA) agreed by Iran and the P5+1 group of countries over the Islamic Republic's nuclear program.
"The recent UNSC resolution (Resolution 2231) on Iran's defensive capabilities, specially its missiles, is unacceptable to Iran," Velayati told reporters on the sidelines of a meeting with a science delegation from the Non-Aligned Movement (NAM).
He underlined that the Islamic Republic of Iran will never accept that.
"This resolution has been prepared under the influence of expansionist western states to undermine Iran's defense, and specially missile capabilities, and it is unacceptable from Iran's point of view," Velayati added.
He noted that the UNSC measure is aimed at depriving Iran of its independence, and said, "The goal of these moves by the UNSC which is under their (the western powers') influence is to deprive Iran of its Islamic-Iranian identity, independence and territorial integrity, but Iran will not accept this and other similar resolutions."
All 15 members of the UNSC voted for the draft UN resolution in New York on Monday, setting the stage for the lifting of Security Council sanctions against Iran.
The text of the draft UN resolution calls for the "full implementation" of the Vienna agreement "on the timetable established," and urges UN member countries to facilitate the process.
The Iranian Foreign Ministry in a statement last Monday ensured that the country's ballistic missile program and capability is untouched and unrestricted by the UN Security Council Resolution 2231.
"Within this framework, Iran's military capabilities, including its ballistic missiles, are exclusively for legitimate defense; these equipment have not been designed for the capability to carry nuclear payloads and thus, fall outside the scope and the jurisdiction of the UNSC resolution and its annexes," the Iranian foreign ministry statement stressed.