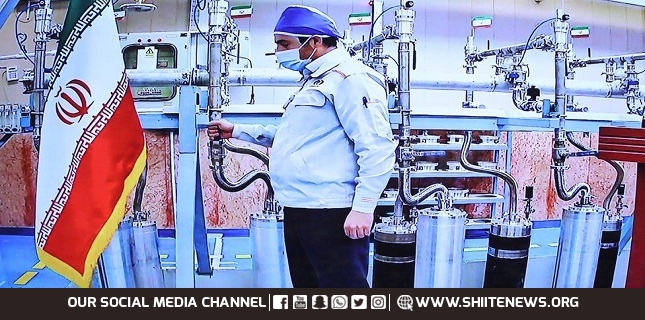 Iranian Foreign Minister Javad Zarif has blamed the Zionist entity on Monday for the sabotage of the Natanz nuclear site.
"The Zionists want to take revenge because of our progress in the way to lift sanctions … they have publicly said that they will not allow this. But we will take our revenge from the Zionists," Zarif was quoted as saying by state TV.
On Sunday morning, an explosion occurred at a uranium enrichment plant in Natanz, in the Isfahan province in central Iran.
Khatibzadeh
In a press conference also on Monday, Iranian Foreign Ministry Spokesman Saeed Khatibzadeh warned the Zionist regime that Iran will get its revenge at the proper time and place for Sunday's act of "nuclear terrorism".
"There are reports confirming that the Zionist regime has been behind the attack," he said, noting that the incident has fortunately not left any human or environmental damages.
"Iran's response will be taking revenge on the Zionist regime in due time and place," he stressed.
The spokesman said that the Zionist regime has failed to achieve the purpose of weakening Iran's nuclear power, because the centrifuge machines that went off-grid after the Sunday incident were IR-1 machines which would be replaced with new centrifuges.
Salehi
For his part, Head of Iran's Atomic Energy Organization Ali Akbar Salehi said the international community and the UN nuclear agency have to deal with such an act of "nuclear terrorism".
"The Islamic Republic of Iran, while condemning this despicable act, underlines the need for the international community and the International Atomic Energy Agency (IAEA) to address this nuclear terrorism and reserves the right to take action against masterminds, perpetrators and conspirators of this act," Salehi was quoted as saying by Iranian media.
He added that Iran will seriously pursue the development of its nuclear technology, on the one hand, and make efforts to remove the oppressive US sanctions, on the other hand, so that those who ordered the terrorist act would not reach their goals.