Iran
US sanctions against independent countries has failed: Iran's Ghalibaf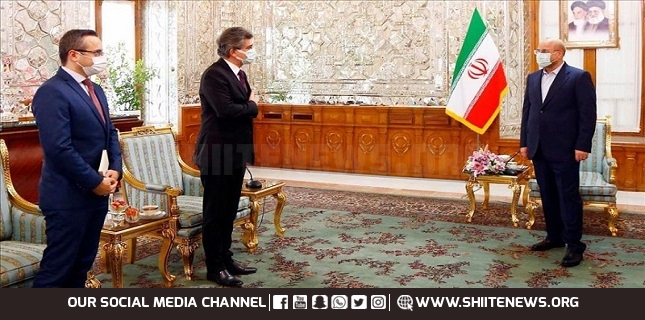 In a meeting with the Turkish ambassador to Tehran, the Iranian Parliament Speaker called the US sanctions against independent countries a failed policy.
Iranian Parliament Speaker Mohammad Bagher Ghalibaf referred to the deep and historical ties between Iran and Turkey, saying: "In recent years, despite the imposition of harsh sanctions and the US' unilateralism against Iran, the domestic production has become stronger and threats have turned into opportunities."
Emphasizing that the outbreak of the coronavirus is one of the reasons for the decline in trade relations between Iran and Turkey, Ghalibaf noted: "This issue caused problems in border markets and official trade. I hope we can overcome obstacles as soon as possible."
The speaker considered the relations between the Iranian and Turkish parliaments important, adding: "Development of parliamentary cooperation with neighboring countries, especially with the Turkish Parliament, is one of the priorities of Iran and the expansion of parliamentary relations can have positive effects on regional and international issues."
The Turkish ambassador to Tehran, Derya Örs, also said: "The Turkish parliament emphasizes the development of parliamentary relations with the Iranian parliament."
The ambassador added: "We hope that next year, with the coronavirus vaccine production and the improvement of the situation, the economic and trade exchanges between the two countries expands."
Stressing the importance of removing possible obstacles in various bilateral relations areas, he called the relations between Tehran and Ankara historic and invited the Iranian Parliament Speaker to visit Turkey.