Iran
Iran arrests 130 terror elements with links to Takfiris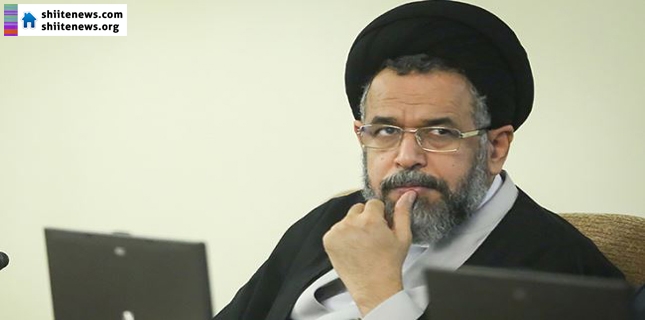 Iranian intelligence forces recently arrested tens of people with links to terrorist Takfiri groups and thwarted several planned terror attacks across the country, Iran's intelligence chief says.
During a briefing session at the Iranian Majlis on Tuesday, Iran's Intelligence Minister Seyyed Mahmoud Alavi announced that over 130 "wicked elements" with links to the Takfiri terrorists operating in some regional states had been detained in a series of sting operations in recent months.
Alavi added that Iran's intelligence services also inflicted heavy losses on the terror grouplets, including the so-called al-Furqan cell, and dismantled them in the eastern and western parts of the country.
Security forces also discovered and seized lethal ordnance, including two explosive vests, destined for terror attacks in two Iranian provinces during the events marking International Quds Day in July, he stated.
The Iranian minister also said large amounts of explosives planned to be detonated in one of the country's crowded holy cities were successfully defused.
In May, the Iranian Intelligence Ministry said its forces had broken up a terrorist cell responsible for a 2010 deadly attack in the city of Mahabad in the northwestern province of West Azarbaijan.
The security operation came after the apprehension of several armed terrorists near a village on the outskirts of the southeastern port city of Chabahar by Iranian security forces. The terrorists intended to carry out acts of sabotage in Iran's southeastern province of Sistan and Baluchestan.