Bahrain
Bahraini police clash with protesters in Nuwaidrat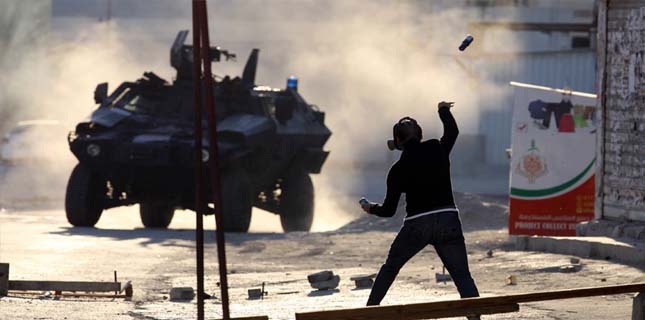 Bahraini police have once again clashed with protesters condemning the killing of a young activist by the Manama regime forces.
Witnesses said on Wednesday that residents of the village of Nuwaidrat, south of the capital, Manama, staged a protest on Tuesday night to protest the death of Abdullah al-Ajouz.
Ajouz was pronounced dead on Monday in custody after he sustained a number of gunshot wounds before he was arrested earlier in the day.
There were no immediate reports of any casualties in the Tuesday clashes with police.
The clashes come as the regime continues to crack down on opposition. Police have arrested 20 people over the past two weeks.
According to the police media center, the 20 people, aged between 20 and 65, were arrested between February 9 and February 19. The detainees, who include four women, were arrested on alleged terrorism-related charges.
In a latest move to further suppress political dissent in the island country, the lower house of the Bahraini parliament on Tuesday approved a contentious amendment to the constitution, under which civilians could be tried in military courts.
However, the bill has yet to be endorsed by the 40-member Consultative Council (Majlis al-Shura), the upper house of parliament, whose members are appointed directly by King Hamad bin Isa bin Salman Al Khalifah.