Bahrain
Bahrain's Al-Wefaq senior member 'Sheikh Hassan Isa's' case adjourned until April 24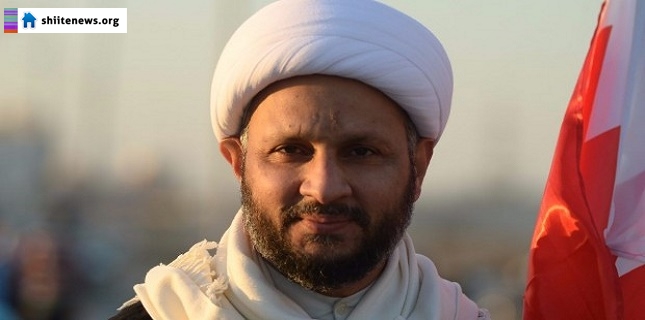 The Fourth High Criminal Court, presided over by Ibrahim Al-Zayed with the memberships of judges Osama Al-Shadhili and Wael Ibrahim and Ahmad Al-Sulaiman as secretariat on Monday (March 28, 2016), decided to re-summon witnesses in the trial of the Al-Wefaq senior member Sheikh Hassan Isa, over the case of "funding a terrorist group," along with 23 others, over alleged charges of killing policemen and attempted murder of 6 others in an adjourned hearing to be held on April 24, 2016.
Sheikh Isa and three other were brought to the courtroom, and 9 witnesses out of 12 were present. His defense team stated that "Sheikh Hassan Isa was brought during the last hearing to the courtroom yet he didn't stand before the court."
"The court stated that we are allowed to visit our client yet we were not able to do so, and he was also not handed a copy of the case papers," his lawyers added.
Sheikh Isa's defense team further stressed that "after looking at the case documents, we realized that there is no link between the charge of funding terrorism and fundraising in general and the other crimes as well. There is no purpose for merging all these accusations in one case as well."
His lawyers also requested that the charges against Sheikh Isa be disconnected from the current case and raised in another separate case.