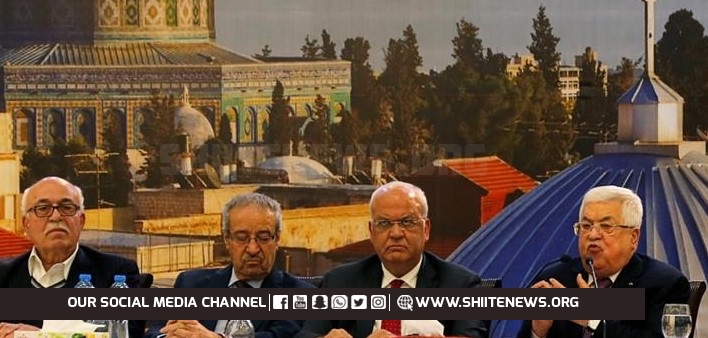 US President unveils ME Peace to Prosperity plan as a piece to severity amid worldwide reaction against the President Donald Trump's deal of the century.
Most importantly, Palestinians have rejected it outright and unanimously.
Hence, the so-called Peace to Prosperity or Trump's Middle East plan for comprehensive peace agreement between Israel and Palestinians lacks legitimacy.
US President unveils ME Peace plan
No doubt President Trump's talented son-in-law Jared Kushner worked hard to prove his Jewish loyalty with racist Israel.
American Zionist Jews such as David Friedman and Jason Greenblatt also acted as Israeli proxy because Trump assigned them that role.
But they failed to win Arabs/Muslims hearts and minds.
They cannot win sympathy from Arab/Islamic streets.
US ME Plan offers nothing to Palestinians
Because, they offered nothing to Palestine and they gave more than everything to Israel.
Palestinians have struggled for an independent sovereign state with al Quds (Jerusalem) as its capital but US administration under President Trump recognised occupied Jerusalem as undivided capital of Israel.
Let alone violation of inalienable rights of Palestinians, US government also flagrantly violated international law in this case.
International law also declares illegality of Jewish settlements but Israel violates international law at will while US defend Tel Aviv at UNSC.
However, President Trump and his son-in-law failed in winning worldwide support for the deal of the century.
Palestinians are not alone. The Nato member Turkey has declared the Trump's ME peace plan a stillborn child. It's not Tehran but Ankara that has reacted this way.
Even Saudi ambassador absented
The Arab/Muslim wrath remains known to Riyadh hence Saudi monarchy has not sent its ambassador to attend ME plan's unveiling at White House.
However, UAE, Bahrain and Oman were only three Arab Muslim countries that dared defying Arabs/Islamic Ummah. But they cannot play any helpful role for Israel against Palestine.
Out of more than 192 members of United Nations, majority remains against the US ME plan or either remains silent.
What to say about illegitimacy of President Trump's proposed plan, Israel itself lacks legitimacy.
Palestinian leadership has already declared United States a dishonest peace broker.
Therefore, the Trump's announcement regarding Middle East peace plan fails to change Palestine decision.
Absence of a vast majority of Arabs/Muslims at the White House event gives a clear message to the entire world: they cannot face people at home.
Summarily, US President Donald Trump's ME Peace to Prosperity plan has come as a piece to severity because it has compelled Mahmoud Abbas-led Palestinian Authority to join hands with Hamas and other armed resistance groups.
Israel has used White House as proxy to get whole cake without giving even a slice to Palestinians but Palestinians will never let Israel to eat it.
That means US deal of the century is nothing but a piece to severity: leaving Palestinians with no option but to liberate their land through armed resistance.
By MS Mehdi for Shiite News
Read more at: Shiite News Exclusive