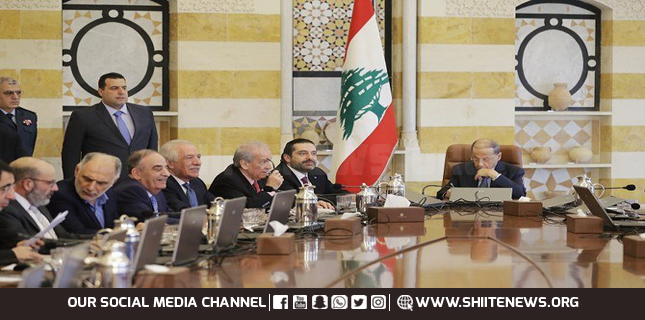 Lebanon governance crisis
Although many proposed technocratic government formation to end bad governance in Lebanon, it will never satisfy Lebanese expectations.
Lately, some had to concede amending the proposed technocracy to techno-political government but that too failed to win support from all stakeholders.
Lack of consensus
Specially, Maronite Christian Free Patriotic Movement leader Gebran Bassil opposed the very idea. He strongly rejected it while speaking at his Strong Lebanon bloc meeting.
Interestingly, he knows well as he also referred that Hizbullah and Amal also had agreed to techno-political government under Saad Hariri as Prime Minister.
However, Saad Hariri hinted at either he or Bassil in next government. Hence, Bassil also reacted in same manner to the Future Movement leader Saad.
Furthermore, he had not changed mind even after his meeting with Speaker Nabih Berri who guided him on no alternative to dialogue.
Hezbollah and allied Amal stance
Particularly, Hezbollah and Amal leaders pointed to external threats to Lebanon; due to which they advised government formation without any delay.
Whatever protesters on streets demand or think, they should keep it in mind the example of technocrats in the government.
For instance, they may take Pakistan as a test case where the international monetary bodies imposed a technocrat Moinuddin Qureshi as caretaker Prime Minister.
Since 1990s appointment of Moin as PM to date, Pakistan has not seen good governance or end to economic crisis.
Even today, appointment of technocrats as head central bank of Pakistan (SBP) or as adviser to PM on finance, revenue and economic affairs should remain a lesson.
Unfortunately, such technocrats serve the interests of international bodies instead of the nations who want them run their country.
Frankly asking, who can guarantee good governance under technocratic government!? Lebanese may see that global powers and international institutions have refused to extend help to them even on humanitarian ground.
Everything they offer, remain conditional. That means mortgaging sovereignty, freedom and independence of that nation.
With an aggressor Israel on their border with Palestine and Syrian refugees in addition to Palestinians one inside Lebanon, they should demonstrate political maturity.
No doubt, Lebanese deserve good governance but that need establishment of national unity government forthwith. And without national reconciliation, Lebanese protests will not come to fruition.
They should get up from dream world and face the bitter reality. Can they say President Donald Trump has given good governance to United States? Even France has protested while Emanuel Macron eyes role in Lebanon to play!?
Democracy or monarchy or dictatorship!
Ironically, Egypt, United Arab Emirates and Kuwait joined big powers in Paris ISG meeting. If Lebanese protesters want monarchies or dictatorship like GCC or Egypt, respectively!? Don't they see Egypt under Abdul Fattah al Sissi itself failed to overcoming financial and economic crisis!?
Why technocracy fails
So, certainly, technocracy is not a panacea to Lebanon governance crisis. Lebanese nation should read history because technocrats in any Arab or Muslim country never played any such role which Lebanese want.
Instead, wishful thinking of idealists may aggravate Lebanese crisis and political deadlock. It will benefit enemis of Lebanon only.
Ain Ali for Shiite News Exclusive