Yemen
Yemeni forces fire Zelzal-3 missile at Saudi camp in Ma'rib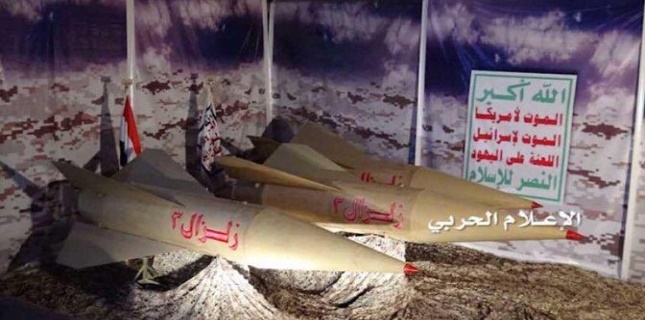 Yemen's army and fighters of the Houthi Ansarullah movement have fired a home-made Zelzal-3 missile at a Saudi military camp in the Yemeni province of Ma'rib.
Yemeni sources said the missile hit the Tadawin military camp in Yemen on Wednesday.
The missile caused heavy casualties among the Saudi-backed forces and militants loyal to Yemen's resigned president, Abd Rabbuh Mansur Hadi, and inflicted heavy losses on their military equipment, sources in the camp said.
It is the second time in the last few days that the Yemeni forces have fired Zelzal missiles at the military camp.
Late on July 9, the Yemeni forces fired a Zelzal-3 rocket at Tadawin.
The rocket attacks have prevented the pro-Hadi militants from advancing in Nihm district towards the capital, Sana'a.
Riyadh launched its fatal campaign against the impoverished nation of Yemen on March 26, 2015, in an attempt to bring back to power Hadi and to undermine the Houthi movement. More than 9,400 people have been killed in airstrikes conducted by Saudi Arabia ever since the campaign began.
Yemenis, in return, have been carrying out retaliatory attacks on the Saudi forces deployed in the country as well as targets inside Saudi Arabia.