Yemen
Ansarullah Not to Resume Talks before Full Cessation of War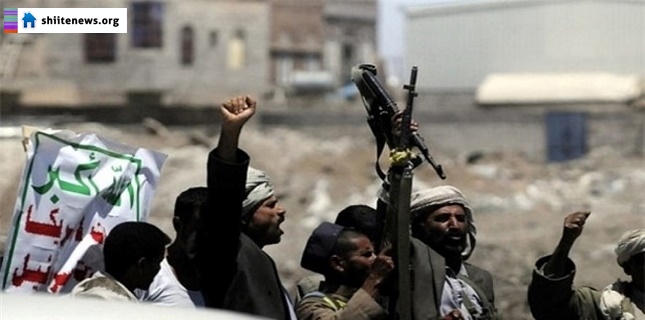 The General People's Congress in Yemen and Ansarullah movement announced opposition to any new round of talks before the complete halt of the Saudi-led war.
An informed source told al-Mayadeen news channel that the two groups didn't accept to resume negotiations on the basis of a temporary ceasefire.
The representatives of Ansarullah movement had earlier also underlined that the talks on the establishment of peace in Yemen can be successful only if the Saudi aggression against the poor Arab country is stopped.
A new round of peace talks between Ansarullah movement and the former Yemeni government was held in Geneva in December.
The representatives of Ansarullah have underscored that the Saudi side should guarantee respect for the UN-proposed ceasefire and stop military attacks against Yemen.
A ceasefire went into effect at the time but the talks yielded no results.
Saudi Arabia has been striking Yemen for nearly one year now to restore power to fugitive president Mansour Hadi, a close ally of Riyadh. The Saudi-led aggression has so far killed over 8,800 Yemenis, including hundreds of women and children.
Hadi stepped down in January and refused to reconsider the decision despite calls by Ansarullah revolutionaries of the Houthi movement.
Despite Riyadh's claims that it is bombing the positions of the Ansarullah fighters, Saudi warplanes are flattening residential areas and civilian infrastructures.