Yemen
Saudi warplanes attack Yemeni provinces with cluster bombs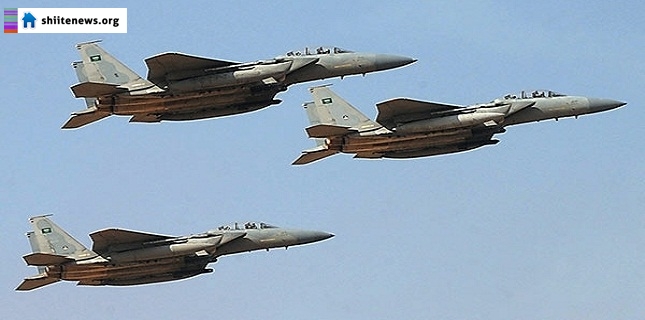 Saudi warplanes have reportedly used internationally banned cluster bombs in its fresh air raids on two Yemeni provinces, as UN-backed talks are underway in the Swiss city of Geneva to find a solution to the crisis in the war-torn state.
On Monday, Saudi fighter jets used cluster munitions to bombard the Yemeni city of Haradh in the northwestern province of Hajjah as well as parts of northern province of Sada'a, leaving at least five civilians dead and tens of others wounded.
Saudi warplanes also targeted parts of Ta'izz and Hadida provinces, killing over a dozen civilians and injuring several others. Reports say four women and a child were among the victims.
According to the latest reports, Saudi airstrikes also hit the southern and northern parts of the capital city of Sana'a. A number of civilians lost their lives and were injured in the assaults, with no exact number of casualties being reported yet.
The development comes as a delegation of representatives from three Yemeni parties and political factions, including the Ansarullah movement, arrived in the Swiss city of Geneva earlier on Tuesday to attend the UN-sponsored peace talks on the conflict in the Arab state.
The talks brokered by UN special envoy for Yemen Ismail Ould Cheikh Ahmed aim to secure a ceasefire, and accelerate the delivery of humanitarian aid to the war-racked Yemeni people.
On May 31, Human Rights Watch (HRW) announced in a report that evidence shows Saudi Arabia has been pounding Yemen with cluster bombs, warning that such attacks are "harming civilians."
In a similar report on June 13, Tamim Shami, the spokesman for Yemen's Health Ministry, said some of the injured Yemeni people have symptoms indicating that they were exposed to prohibited weapons dropped by Saudi military aircraft.
Riyadh launched a military campaign against its impoverished neighbor on March 26 – without a UN mandate. The regime has also imposed a blockade on aid deliveries to people in Yemen.