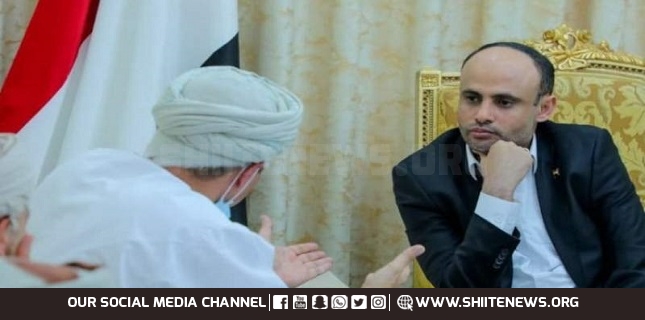 The head of the National Salvation Government, Mr. Abdul Aziz bin Habtoor, confirmed today, Tuesday, that the Omani mediation is sincere with all parties, but its impact is also limited, and the aggression countries are concerned with taking the initiative and getting out of the war.
The Prime Minister said in a statement to almasirah: The aggression countries are stubborn and believe that they are putting popular pressure on us regarding the salary issue, and we in Sanaa trust the awareness of our people and are studying the appropriate response.
He added: Through what the leader of the revolution declared, we are giving the aggression countries a last chance. We are now dedicated to celebrate the Prophet's birthday, and after that, things are open to returne to square one.
He explained that oil and gas revenues constituted 75% of the revenues of previous governments' budgets, taxes and customs 15%, and the remainder comes through gifts, loans, etc. Accordingly, all revenue sources are in the hands of the occupiers.
He continued, "What remains for us in the Salvation Government is the revenues from the port of Hodeidah, which at the top constitute 10% of revenues, from which we spend half a salary every 3 months. If we were able to spend more, we would not be a moment late."
Published on September 12, 2023
Ansarollah website – Sanaa