Yemen
Saudi-led coalition, Yemen's Ansarullah welcome UN-brokered truce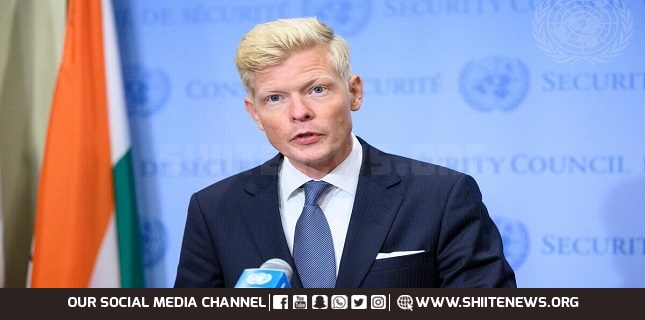 The United Nations has said that the Saudi-led coalition, which has been waging a seven-year war on Yemen, and Yemen's popular resistance Ansarullah movement have welcomed a truce that has been brokered by the world body.
UN special envoy for Yemen Hans Grundberg announced the information on Friday, saying the two-month truce would come into effect on Saturday at 07:00 p.m. local time (1600 GMT) and could be renewed with the consent of the parties, Reuters reported.
"The aim of this truce is to give Yemenis a necessary break from violence, relief from the humanitarian suffering, and most importantly hope that an end to this conflict is possible," Grundberg said in a statement.
UN Secretary-General Antonio Guterres said the truce "must be a first step to ending Yemen's devastating war," urging the concerned parties to build on the opportunity to "resume an inclusive and comprehensive Yemeni political process."
The deal stipulates halting offensive military operations, including cross-border attacks, and allowing fuel-laden ships to enter Yemen's lifeline al-Hudaydah port and commercial flights in and out of the airport in the capital Sana'a "to predetermined destinations in the region."
The military campaign, which has enjoyed unstinting arms, logistical, and political support on the part of the United States, has been seeking to reinstate Yemen's former Riyadh- and Washington-friendly officials.
The offensive has stopped short of its goals while killing hundreds of thousands of Yemenis in the process and turning entire Yemen into the scene of the world's worst humanitarian crisis.
The truce was announced after Yemen's Supreme Political Council announced a voluntary and unilateral three-day pause in retaliatory strikes against targets in Saudi Arabia.