Yemen
Yemenis condemn Israeli moves in region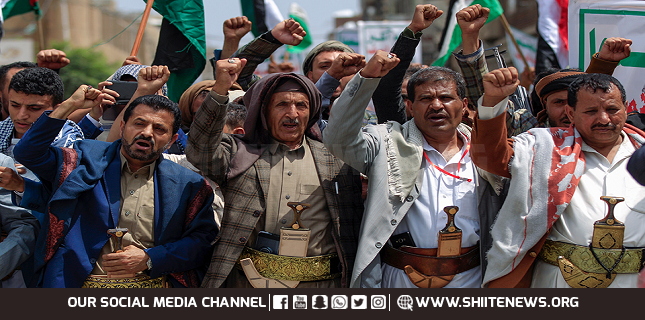 The Israeli regime has been intensifying its moves in the region as media revelations suggest it is intending to build a military base on the Yemeni island of Socotra. Yemen's Supreme Political Council has condemned these suspicious moves, promising Israel a decisive response in case it commits any stupidity against the Yemenis.
The Israeli media have boasted the arrival of the submarine to the Bab al-Mandab Strait after crossing the Suez Canal.
An Israeli military spokesman also confirmed the move, claiming the step was taken to counter smart drones Iran could potentially launch from Yemen or Iraq.
It seems that the Yemeni army's possession of missile systems capable of reaching as far as Eilat has become a nightmare for Israel and its cronies. Tel Aviv knows that it will not be immune to the Yemeni retaliation. However, sending one of its submarines is yet another provocative move by Israel to set the region on fire.
Israel is still using Iran as a pretext for its interventions in the region. That despite the exposure of its agenda especially in Yemen, which is suffering from a war led by Saudi Arabia but was actually jointly hatched by some Arab regimes and their backers in Washington and Tel Aviv.