Yemen
Yemen faces worst humanitarian crisis in world: WHO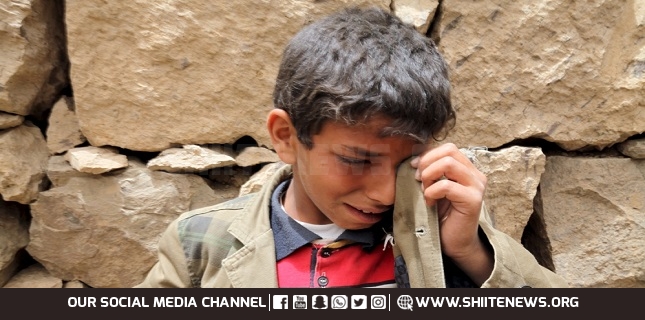 The World Health Organization (WHO) on Tuesday called for global support to help Yemenis, stressing that the Yemeni crisis is the worst humanitarian crisis in the world.
The World Health Organization described the situation of the Yemenis as deplorable and said that the lack of financial assistance threatens the humanitarian program in Yemen.
The World Health Organization further warns that a lack of funding and financial assistance could lead to the cessation of humanitarian programs in Yemen, including the treatment of more than one million Yemeni children suffering from malnutrition.
Along with the unfortunate consequences of the Saudi coalition war against Yemen, the outbreak of the Coronavirus in this country has become Yemen's biggest challenge; the United Nations World Food Program (WFP) recently described the humanitarian situation in Yemen as "extremely deplorable" and warned of a lack of food security for 18 million people in the war-torn country.
Saudi Arabia, with the support of the United States, the United Arab Emirates and several other countries, has launched a military invasion and land, sea and air siege against Yemen since March 2015. The outbreak of war by Saudi Arabia and its allies in Yemen has so far killed more than 16,000 Yemenis, injured tens of thousands and displaced millions of Yemenis.
The Saudi military aggression has also left the impoverished country of Yemen severely short of food and medicine.