Yemen
Clashes Renew Between Armed Factions Backed by Saudi Arabia and UAE in Abyan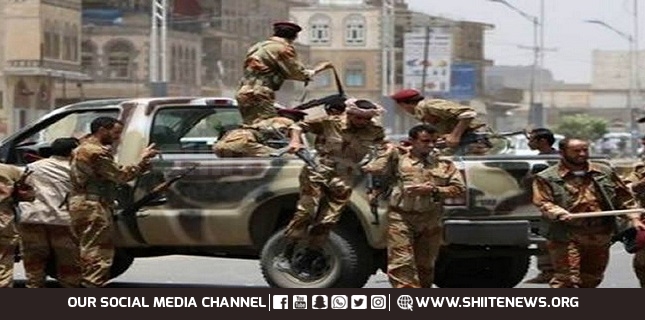 Yemen: Violent clashes renewed, on Sunday, between Saudi-backed mercenaries and the mercenaries of the so-called UAE-backed Southern Transitional Council (STC) in the occupied Abyan province, in south-central Yemen.
Media sources close to the US-Saudi aggression stated that a mutual bombardment with heavy weapons is currently taking place between the two mercenary factions loyal to Saudi Arabia and the UAE, east of Zinjibar, the capital of Abyan province.
Media sources indicated that the sounds of clashes are heard in the cities near the fronts of Sheikh Salem and Al-Tariya, east of Zinjibar.
Both the UAE-sponsored separatists and the Saudi-backed militants loyal to Hadi have continuous clashes in the various occupied Yemeni provinces, claiming thousands of lives and injuries.
The Saudi-Emariti occupiers have established dozens of armed groups in the various occupied regions and provinces, which are in conflict with each other from time to time, so that the occupier keeps dominating the country and controlling its important regions and islands.
The Southern Reconciliation and Tolerance Forum has confirmed last May that the Saudi-Emirati occupation authority continues to drag Abyan governorate into fighting for the bloodshed of southerners in favor of its agenda.
The Forum pointed out in a statement that the goal of the occupation forces from the fighting is to drain the capabilities of the south and remove them from the battle of liberation, through its local tools of the so-called "legitimacy of Hadi", the militias of the Saudi-backed Islah Party and the forces of the Emirati-backed STC.
"What is happening today on the Shakra – Zinjibar Line in Abyan province is a futile fight," it added, urging the people of Abyan not to engage in it, as it spilled southerners' blood in vain.
The Southern Forum for Reconciliation and Tolerance in Abyan called on the free people of the province to reject this absurd fighting and to strengthen national unity to win the battle of liberation from the Saudi-Emirati occupation and its takfiri militias.