Yemen
Yemen calls on world to prevent Saudi destruction of historical monuments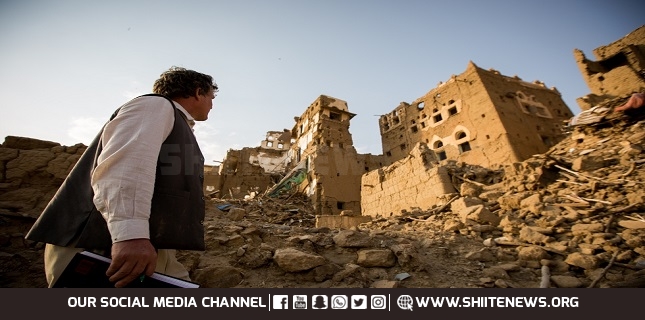 General Organization for Preservation of Historic Cities in Yemen (GOPHCY) called on the international bodies to take measures for saving the Yemeni historical city of Sana'a from destruction due to Saudi regime's attacks and precipitations.
In a statement on Tuesday, the Yemeni organization referred to the fall of some parts of northern and southern Sana'a edifices and stressed that the historical city has faced a real catastrophe threatening its existence.
General Organization for Preservation of Historic Cities in Yemen stated that the organization suffers the lack of even basic equipment to protect the historical relics.
Sana'a's existence dates back to the earliest periods of human presence on earth, which is unique in its historical periods and events.
With its unique inscriptions and architectural styles, the globally registered city in UNESCO surprises the world people.
Saudi Arabia and a number of its regional allies launched a devastating campaign against Yemen in March 2015, with the goal of bringing the government of former president Abd Rabbuh Mansur Hadi back to power and crushing Ansarullah.
The war has also taken a heavy toll on the country's infrastructure, destroying hospitals, schools, and factories. The UN says over 24 million Yemenis are in dire need of humanitarian aid, including 10 million suffering from extreme levels of hunger.