World
Myanmar Forces Kill 21 Muslims in Rakhine Clashes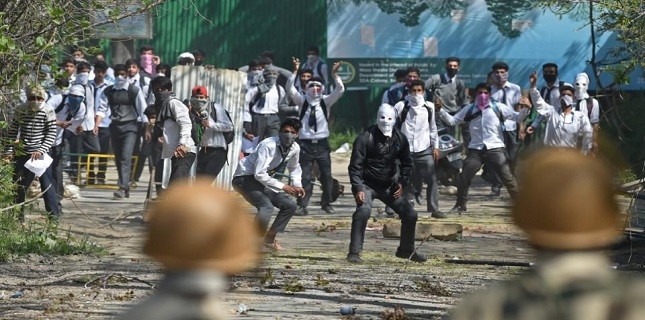 At least 21 Muslims were killed in Myanmar's Rakhine state early Friday after security forces raided villages of Rohingya Muslims.
According to Arkan News Agency, after midnight on Thursday, army and border guards raided the villages of Rohingyas and locals reported about hearing successive explosions and gunfire.
The report added that Rohingya Muslims defended themselves in response to the ongoing aggression.
A government statement claimed militants staged coordinated attacks on at least 24 police posts, while some 150 men were also attempting to break into a military base and in the ensuing clashes 21 'militants' lost their lives. The army said that one soldier and 10 policemen s had been killed in the attacks.
According to a Reuters report, The Arakan Rohingya Salvation Army (ARSA), a group previously known as Harakah al-Yaqin, or "Faith Movement", claimed responsibility for the early morning offensive, and warned of more attacks.
"The extremist Bengali insurgents attacked a police station in Maungdaw region in northern Rakhine state with a handmade bomb explosive and held coordinated attacks on several police posts at 1 a.m.," a news team affiliated with the office of national leader Aung San Suu Kyi said in a statement, using the derogatory term "Bengali" to refer to Rohingya.
The Rohingya are denied citizenship and are seen by many in Myanmar as illegal immigrants from Bangladesh.
Rakhine was plunged into renewed violence last October when security forces started a brutal operation against Rohingya Muslim during which government troops have engaged in rape, killings, torture and pillage across the region.
Rakhine State in west Myanmar has seen the most serious violence perpetrated against Muslims in predominantly Buddhist Myanmar since the military began to end its decades of strict rule. Reports indicate that thousands of Rohingya Muslims were killed and hundreds of thousands were displaced there in attacks by regime forces and extremists Buddhists since in 2012 in a deliberate state-backed policy of ethnic cleansing and genocide.