World
Trump receives Saudi deputy crown prince at White House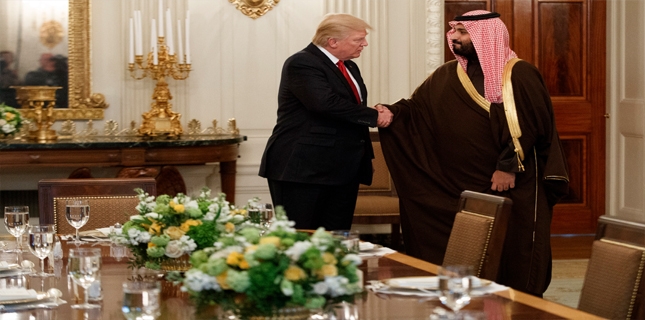 US President Donald Trump has met with Saudi Deputy Crown Prince Mohammed bin Salman in his first official get-together with a Middle Eastern dignitary since taking office.
Trump received King Salman's son, also the kingdom's defense minister, on Tuesday in the White House where they took part in a photo session but refrained from answering any questions about their meeting.
US Vice President Mike Pence, Trump's son-in-law Jared Kushner, chief of staff Reince Priebus, and strategist Steve Bannon were also present at the meeting.
The US president's assistant for economic affairs, Dina Habib Powell, also took part in the talks.
Following the meeting a senior adviser to the deputy crown prince said that it had marked a "historical turning point" in US-Saudi relations.
"The meeting today restored issues to their right path and form a big change in relations between both countries in political, military, security and economic issues," he added in a statement.