World
21 al-Shabab extremists killed in ambush: Kenya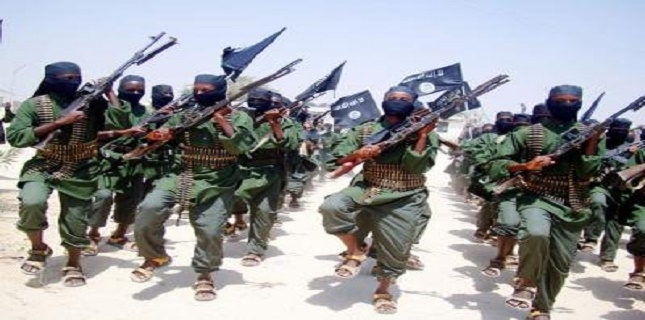 Kenya's military troops have managed to kill nearly a dozen suspected militants from Takfiri al-Shabab group in neighboring Somalia.
Military spokesman Colonel David Obonyo said Wednesday that 21 al-Shabab militants were killed the day before as they were plotting an ambush against Kenyan troops in Hawina area in southern Somalia.
Obonyo said Kenyan troops were on their way to the town of Tabda when targeted by a lone gunman who escaped after the shooting. He added that following the shootout the troops started a search in the area and found militants who were planning the ambush.
"The firefight that ensued resulted in the killing of the 21 terrorists," Obonyo said, adding that Kenyan troops also recovered rifles, rocket-propelled grenade launchers, RPGs and assorted ammunition from the militants.
However, some local media said the militants, among them a junior-level commander identified as Salad Bart, were killed on Monday. Some others confirmed that the deadly fighting took place on Tuesday.
There were no reports of casualties among Kenyan troops.
Al-Shabab, a group known for its insurgency in Somalia, has a long record of launching attacks in Kenya as a revenge for the country's contribution to the African Union (AU)'s mission in Somalia. The AU troops seek to bolster the weak UN-backed government of the country against the insurgency.
Kenyan military began operations in Somalia in 2011 but the number of its troops has doubled since the start of the AU mission there. Militants have launched several attacks in Kenya, demanding the pullout of the troops.
Al-Shabab has lost its control of Somalia's major cities, but keeps carrying out attacks against civilians and troops in the country. Many blame Saudi Arabian Wahhabis for inspiring Shabab militants.