World
UN Security Council condmens Boko Haram violence, ties with Daesh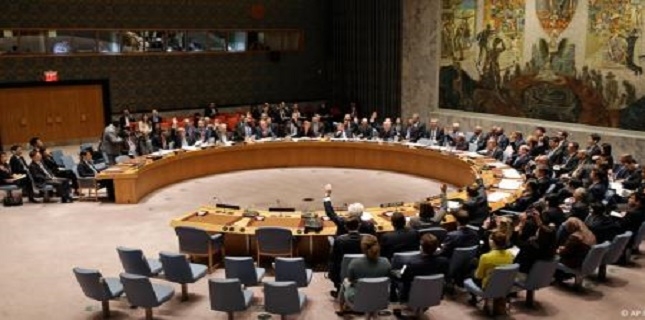 The United Nations Security Council has condemned crimes committed by Boko Haram Takfiri terrorists, raising concerns about cooperation between the Nigeria-based group with the Daesh terrorists.
In a statement approved on Friday, the Security Council called on Boko Haram to "immediately and unequivocally cease all violence and all abuses of human rights and violations of international humanitarian law."
Boko Haram's actions undermine "peace and stability" in West and Central Africa, the 15-member UN body said, expressing alarm at the terrorists' "linkages" with Daesh.
The Security Council also urged the immediate release of the thousands of people held captive by Boko Haram, including many schoolgirls abducted in 2014.
Boko Haram militants kidnapped a total of 276 girls from their boarding school in the northeastern town of Chibok in the troubled Borno state in April 2014. Several dozen girls escaped afterwards, but the fate of 219 others is still unknown.
The UN Security Council statement came ahead of a Saturday summit to evaluate efforts to combat Boko Haram.
Nigerian President Muhammadu Buhari will be joined by counterparts from Benin, Cameroon, Chad, Niger and France for the summit in the Nigerian capital city of Abuja, along with British Foreign Secretary Philip Hammond and US Deputy Secretary of State Antony Blinken.
The UN Security Council also voiced support for Buhari's "crucial initiative" to hold the summit.
An estimated 20,000 people have been killed and more than two million others made homeless since the beginning of the bloody Boko Haram militancy in Nigeria in 2009.
In 2015, Boko Haram pledged allegiance to Daesh, which is primarily operating in Syria and Iraq.
Boko Haram, whose name means "Western education is forbidden," has spread its attacks from northeastern Nigeria, its traditional stronghold, to the neighboring countries of Chad, Niger and Cameroon.