World
Daesh has used, can make chemical weapons: CIA director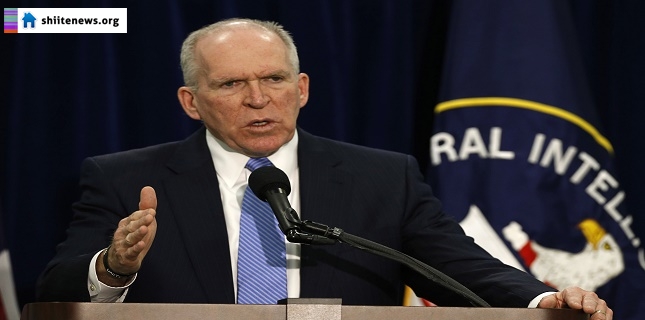 The Daesh (ISIL) terrorist group has used chemical weapons in its attacks and is capable of making small quantities of chlorine and mustard gas, says the US Central Intelligence Agency (CIA) director.
"We have a number of instances where ISIL has used chemical munitions on the battlefield," John Brennan, the CIA Director told CBS News in an interview reported on Thursday.
The network quoted Brennan as saying the CIA believes that the Takfiri group has the ability to make small amounts of mustard or chlorine gas for weapons.
"There are reports that ISIL has access to chemical precursors and munitions that they can use," Brennan said.
File photo of the Daesh Takfiri terrorist group in Iraq
He also warned of the possibility that the terrorist group could seek to export the weapons to the West for financial gain.
"I think there's always the potential for that. This is why it's so important to cut off the various transportation routes and smuggling routes that they have used," he said.
The new remarks come two days after similar comments from National Intelligence Director James Clapper before a congressional committee.
"ISIL has also used toxic chemicals in Iraq and Syria, including the blister agent sulfur mustard," Clapper told lawmakers.
Brennan, speaking at the US Senate Intelligence Committee's annual hearing on Tuesday, also referred to the dire situation that exists in the Middle East.
"The Middle East right now I think is racked by more instability and violence and inter-state conflict than we've seen certainly in the past 50 years," he said. "And the amount of bloodshed and humanitarian suffering is I think unprecedented."
Previously, the Daesh Takfiri group had been accused of using mustard gas against Kurdish Peshmerga fighters in northern Iraq during clashes in August, 2015.
Gruesome violence has plagued the northern and western parts of Iraq ever since ISIL Takfiris launched an offensive in June 2014, and took control of portions of Iraqi territory.
Daesh Takfiris have also been wreaking havoc on Syria, where the country has been gripped by deadly violence since March 2011. The United States and its regional allies – especially Qatar, Saudi Arabia and Turkey – have been supporting the militants operating inside Syria since the beginning of the crisis.