World
Russian Air Force Razes 20 ISIS Oil Trucks Headed for Turkey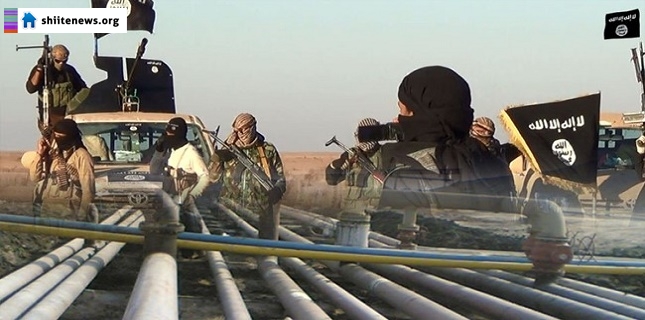 The Russian Defense Ministry spokesman Igor Konashenkov has announced this Wednesday that Russian jets have destroyed 20 oil tanker trucks in the Syrian province of Idlib, carrying illegal oil to Turkey.
The Russian Aerospace Forces have also destroyed 6 oil refineries controlled by terrorists in the Syrian provinces of Deir ez-Zor and Aleppo over the past two days, Maj. Gen. Igor Konashenkov said.
"In addition, a convoy of oil tanker trucks heading to the Syrian-Turkish border escorted by vehicles equipped with anti-aircraft weapons was uncovered during aerial reconnaissance in the Kafr Nabl area of Idlib province. Russian aviation deployed a Su-34 aircraft to strike this target."
"Russian military jets have carried out 121 sorties and hit 424 terrorist targets in Syria over the past 48 hours."
"Over the past 48 hours, starting December 28, jets from the Russian Aerospace Forces' group in the Syrian Arab Republic have carried out 121 sorties against 424 targets in the provinces of Aleppo, Idlib, Latakia, Hama, Homs, Damascus, Daraa, Raqqa, and Deir az-Zor."
Russian warplanes destroyed an Osa anti-aircraft missile system that had been previously seized by terrorists from the Syrian Armed Forces.
"We received data from the Baghdad Information Center about the deployment of an Osa anti-aircraft missile system by terrorists, which had been previously seized from Syrian government forces near Damascus. A camouflaged, reinforced concrete shelter was eventually located, with the Osa system inside. It was destroyed by a Su-34 strike fighter jet, which hit the target with a BETAB-500 bomb."
Moreover, a Russian Su-34 jet bomber destroyed a major Daesh base in the Homs province.
"On the outskirts of the city of Mhin in the Homs province, a Su-34 bomber launched a strike against a large Daesh militant base. A hangar with military equipment, as well as arms depots and other terrorist equipment were destroyed with direct hits. Five off-road vehicles with large guns, one combat vehicle, and four trucks loaded with weapons were destroyed."
Konashenkov said that a Su-34 bomber destroyed a building where a meeting of ISIS commanders took place near the terrorist group's de facto capital of Raqqa after receiving data from the Syrian opposition.
"Information concerning a planned meeting of Daesh field commanders near the city of Raqqa was received on Monday from a representative from one of the units of the Syrian opposition operating in the north-east of the country."
Russian Su-25 bombers destroyed a terrorist stronghold in the Syrian province of Aleppo, as well as two artillery platforms and an ammunition depot in the Hama province, Konashenkov added.
"A Su-25 bomber destroyed a terrorist stronghold in the province of Aleppo. As a result of direct strikes, a tank and three terrain vehicles equipped with heavy machine guns were destroyed."
Russian combat aircraft destroyed a large al-Nusra Front ammunition depot in the province of Idlib, the Russian general said, Sputnik reported.