World
Boko Haram kills 56 in Nigeria's restive Borno: Governor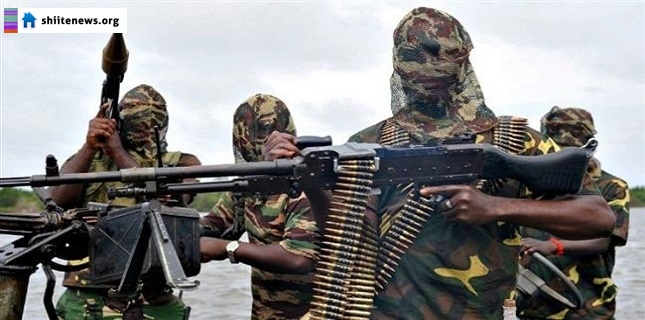 Takfiri Boko Haram militants have killed 56 villagers in a remote area in Nigeria's northeastern state of Borno, a local official says.
On Sunday, Kashim Shettima, the governor of the restive state, confirmed the raid in Baanu village, during a meeting with the parents of the 219 girls kidnapped last year by the Takfiri militants from a school in the town of Chibok in Borno.
"Just yesterday, they (Boko Haram militants) killed 56 people in Baanu village of Nganzai local government [in Borno]. As I am speaking to you their corpses are still littered on the streets of the village because virtually everyone in the village had to run for their lives," Shettima said.
He, however, did not provide further details of the attack.
Meanwhile, residents fleeing Baanu village said they came under the Takfiri terrorists' attack on Friday night.
"We returned back to the village in the morning after spending the night in the bush, we saw corpses in the streets of the village," said a Baanu resident.
Also on Sunday, Nigerian security forces announced that they had detained a number of Boko Haram militants, including key commander Usman Shuiabu, during the past two months.
Boko Haram, whose name means 'Western education is forbidden', says its goal is to overthrow the Nigerian government.
On April 14, 2014, the militants kidnapped 276 girls from a secondary school in Chibok.
Fifty-seven of the girls managed to escape but 219 remained in captivity, reportedly in the Sambisa Forest in Borno, which is Boko Haram's main hide-out near the Cameroonian border.
Boko Haram's militancy, which began in 2009, has claimed some 17,000 lives, according to Amnesty International. Almost 1.5 million people have also been displaced over the past years.
The violence has spilled over into Nigeria's neighboring countries. Soldiers from Nigeria, Chad, Cameroon and Niger have been battling the terrorists in recent months.